8 Fantasy Bounty Hunter Books To Read Before You Die
Whether you're looking for a futuristic tale of androids on Mars or a quirky story of vampires partying in modern day Ohio, these 8 awesome fantasy bounty hunter books will keep you entertained for a long time. These carefully selected titles received great reviews from readers around the world.
1. Obsidian Son: A Nate Temple Supernatural Thriller (Book 1 of The Temple Chronicles)
"Obsidian Son" is an exciting introduction to the Temple Chronicles series. Readers will lose themselves in a dangerous world of magic as they get to know the wizard Nate Temple. In this fast-paced story set in modern times, Nate tirelessly hunts "weredragons" and other creatures of the night. There's no shortage of blood, gore, and even romance. The wild, creative plot line makes this an exciting read.
Unfortunately, the book has numerous grammatical errors from start to finish. Some readers may also find Nate to be cliche, as he lives a perfect life surrounded by women and drowning in cash. Character development is limited, but the abundant action and gripping plot make up for these shortcomings.
2. Smoke Rising: The Supernatural Bounty Hunter Files (Book 1 of The Supernatural Bounty Hunter Series)
"Smoke Rising" follows the adventures of John Smoke, a bounty hunter who ended up behind bars for his unconventional methods. Smoke's last chance at freedom is given to him by Sidney Shaw, an FBI agent who lets him out of prison in exchange for his help. Shapeshifters are threatening the future of mankind, and Smoke is the only one who can stop them. You won't find yourself getting bored with the fast-paced storyline and interesting characters. The witty humor will keep you entertained throughout the story.
However, the use of onomatopoeia such as "wham" and "bam" throughout the story may seem childish to some readers. The book is also only 215 pages long and ends abruptly, which is somewhat disappointing.
3. Hunter's Bounty (Book 3 of Legend of the Wild Hunter)
Kile Veller's life just keeps getting harder and harder. She's wanted by both the Crown and the Tower, and her own guild even turned on her in the end. The author does an excellent job at capturing the emotional struggles of a young girl faced with turmoil from every direction. Endlessly pursued by hunters, Kille must overcome the obstacles that seem to befall her at every turn. Her perseverance will be truly inspirational to many readers, and the other characters in this book are wonderfully developed as well. The characters are what makes "Hunter's Bounty" worth reading.
Readers who are picky about grammar and sentence structure may find this book painful to read. Run-on sentences are very common, and the author is a bit too liberal with her use of commas. The book is in need of some serious editing, but less-picky readers will be able to ignore the mistakes and focus on the rich, immersive storyline instead.
4. The Mandalorian Armor (Book 1 of Star Wars: The Bounty Hunter Wars)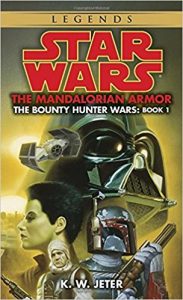 No sci-fi series is as well-known and respected as Star Wars. "The Mandalorian Armor" lives up to the Star Wars Legacy, and tells the story of Boba Fett, the most legendary bounty hunter of all time. Even the most notorious criminals don't stand a chance against him. The entire book is a wild journey through a distant, exotic galaxy that will leave you wanting more. The character development is rich and vivid, and frequent internal monologues let you catch an interesting glimpse inside each of the main character's heads.
Conversely, the story has a habit of rapidly shifting from the past to the present, which can be annoying. One moment you'll be reading about events that happened far back in time, and the next you'll be in the present again with no clear transition. This upsets the flow of the story on more than one occasion.
5. Do Androids Dream of Electric Sheep?
This book tells the story of a not-so-distant future devastated by war. Humans have been forced to relocate to Mars in the year 2021, and most species of animals have gone extinct. Humans created android animals to kill their loneliness, and everything went smoothly until human androids were developed. After human androids were determined to be "too dangerous," bounty hunters rose up to silence them all forever. This book is a masterpiece because of the clever way it leads readers to think about philosophical questions. After reading about the struggles of the androids and the dying human race, by the end of the story you'll be questioning the meaning of your own life.
However, at some points readers may have trouble following the author's train of thought. The book also gets overly wordy in some sections, and some readers may be lost with its complex language. The book is a true masterpiece for readers who can look past these flaws.
6. Dead Witch Walking
In a grim alternate version of Cincinnati, vampires gather in the darkness to partake in unspeakable activities. "Dead Witch Walking" somehow makes this nightmarish world seem lighthearted at times. Vampires, witches and fairies come together to dance away their troubles at wild, exciting parties. However, danger is brewing in the darkness. The killer drug Brimstone needs to be stopped, and bounty hunter Rachel Morgan is the best woman for the job. Vivid imagery throughout the book makes it easy to envision Cincinnati after dark, and the author paints a clear picture of this strange world full of otherworldly creatures.
However, the book gets off to a slow start and some readers may have trouble making it to the exciting parts. It's worth it once you get past the first few chapters, but the beginning really drags on.
7. Sandman Slim: A Novel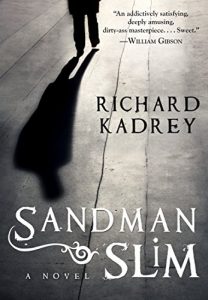 "Sandman Slim" takes place in a dark, grizzly nightmare of Los Angeles. The main character, James Stark, spent the past 11 years of his life slaying beasts for Lucifer himself. Throughout the story, Stark hunts down the ones responsible for sending him to the underworld. He leaves a trail of blood through the city as he avenges his girlfriend's murder. The characters are very believable, and you'll find yourself empathizing with both heroes and villains alike.
The biggest downside of this story is that it may be too dark for some readers. For the first half of the book you don't get a break at all, and you're sucked into a barrage of grim negativity that could haunt your dreams.
8. Born of Fire (Book 2 of The League)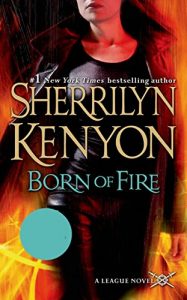 Filled with family scandals and treachery, "Born of Fire" will shock readers from start to finish. This book tells the story of an assassin named Syn and his rocky relationship with Shahara, the best bounty hunter in the universe. They find themselves in a true predicament when Shahara is asked to kill Syn. Shahara is a complex character and breaks many cliches about females in science fiction. The interactions between her and Syn are realistic and interesting, and will leave you eager to read the next book.
The story relies heavily on romance, and it may be a bit slow-moving for some readers. If you're looking for a fast-faced action novel, this isn't a story for you. However, some readers will enjoy the long romantic buildups and get lost in the characters' charm.
It doesn't matter if you're a long-time fan of the fantasy bounty hunter genre or a first time reader. These 8 stories stand above the rest, and before long you're bound to lose yourself in one of them.