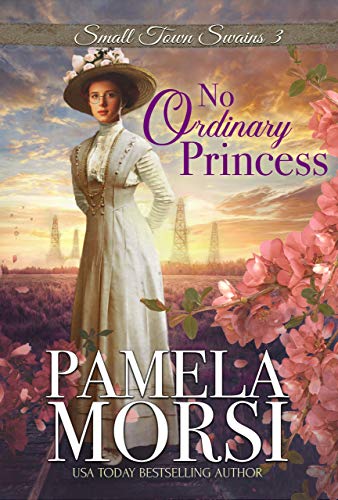 No Ordinary Princess
By Pamela Morsi
Free

$4.99

(Please be sure to check book prices before buying as prices are subject to change)

---
Sweet and sexy, this romance set in an unusual American setting is among the best from USA Today bestselling author Pamela Morsi.

Tom Walker, a jaded Rough Rider, has a past he'd like to put behind him. What he hopes to find ahead is a short-cut to big money and social status. Princess Calhoun, daughter of oil baron King Calhoun could be exactly what he's looking for...


Cessy sees herself as a very ordinary, capable, self-reliant woman. But there is a place in her heart that's been secretly waiting for that one man she knows destiny will send her way... When their eyes meet across the torch lights of a Fourth of July celebration both believe their hopes to be answered. But...

Is a man more than a handsome face? And is a woman more than the fortune she possesses?

---
"Her stories are gently humorous, wise and wonderful." - Susan Elizabeth Phillips, New York Times Bestselling Author
Read More...
---
---

© 2022 CraveBooks. All rights reserved