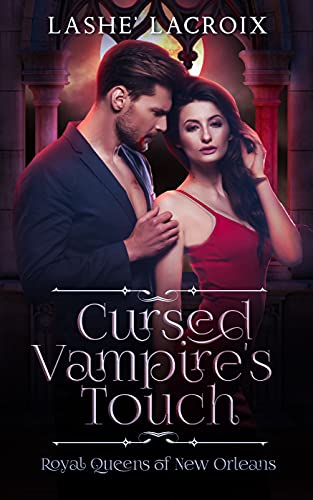 Cursed Vampire's Touch: Royal Queens of New Orleans
$3.99

(Please be sure to check book prices before buying as prices are subject to change)

---
Immortals at war. A feisty human who's blood can unleash the shadow spirits on the Earth. A forbidden love with a vampire who isn't who he appears to be.

Micheline Lambert
My life has turned up side down when my parents are suddenly murdered and I am forced to step up and take care of my twin sister. Unfortunately, their sudden mysterious deaths are the least of my worries when the more sinister threat comes to still my life. Unfortunately, growing up in the mafia, secrets are some what common, but what you don't know can kill you. The streets of New Orleans is plagues with vampires, werewolves and fae and I'm prepared to do what I was raised to do.

I wasn't prepared to find out that my whole life has been a lie. How can I protect my twin sister from what is coming when I don't even know who we are?

I was prepared to die for my sister. Giving my life to protect those that I love is nothing new. However, I was not prepared for the threat that we are facing, and some things are worse than death.

An immortal comes to my rescue but he has secrets, and so do I. Can I trust him to help me or will he destroy me?

Domenico Beneventi
The Immortal Council has decided we'll work together to find the royals who's blood can defeat them. Who knew vampires, werewolves and fae weren't the biggest, scariest creatures lurking and killing in the shadows?

We are all mafia immortals bound by the rules of the council but century grudges and hidden agendas has allowed our worse nightmares to become our new reality. New Orleans has a problem and no amount of king cakes, and hurricanes will obscure the threat. The tide has changed.

I don't like taking orders from the council but their secrets are about to destroy us all. The mission seemed impossible, find the royal who's blood can unleash the shadow spirits and bring her to the council for sacrifice.

When I help a beautiful woman who is in trouble, I find out she is the target. How can I sacrifice an innocent? If she doesn't die then the world will fall to the shadow spirits. It is true no good deed goes unpunished.

Her blood has unlocked a deep dark secret within me. The shadow spirits might be the least of our concerns. The council is hiding something from us, and I planned to find out what it is. My actions have changed everything.

Read More...
File Formats:
PDF
MOBI
ePub
---
---
More Books in this series from Lashe' Lacroix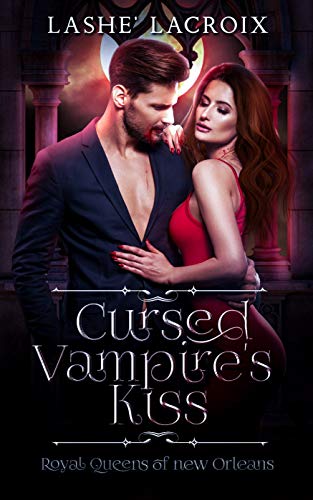 Paranormal Romance, Steamy Contemporary, Romantic Suspense


© 2022 Crave Books. All rights reserved