Ember's Light: Stryx (Vampires & Strygoi Witches Book 1)
Ember's Light: Stryx (Vampires & Strygoi Witches Book 1)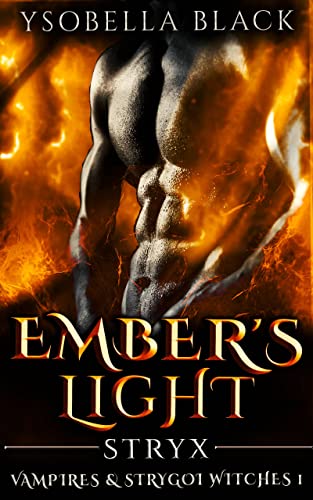 Ember's Light: Stryx (Vampires & Strygoi Witches Book 1)
$0.99

$2.99

(Please be sure to check book prices before buying as prices are subject to change)

---
Ember has no idea the Other World exists, and doesn't believe in love — although she does love the sight of a man walking away first thing in the morning.
Stryx is a vampire who sacrificed his emotions to save his Ildum a thousand years ago.
Ember has an abrupt, and unpleasant, introduction to the Other World when she and her twin sister Musette are kidnapped by minions working for mages — men who can wield magic but have none. They must siphon magic from a witch to fuel their own.
With Stryx's help, Ember escapes and discovers things about herself and her heritage that turn her world upside down, but Musette is left on the verge of death.
With Ember's help, Stryx discovers a side of himself he never knew existed.
To save her sister, Ember must learn to navigate this new world and what she's become, but a relationship between a woman who doesn't believe in love and a vampire who's planned to live without it seems doomed from the start.
Or is it?
Read More...
---
---

© 2023 CraveBooks. All rights reserved