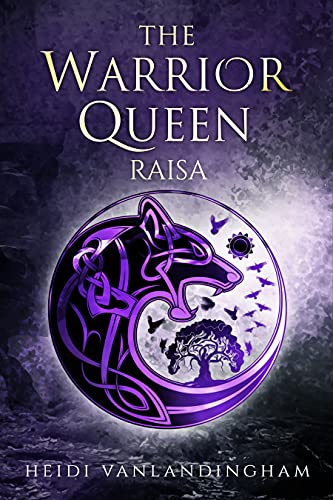 The Warrior Queen: Raisa (Flight of the Night Witches Book 3)
$3.99
(Please be sure to check book prices before buying as prices are subject to change)
A Russian Night Witch on a path of self-discovery. A dark elf fighting for justice. Can they stop the rampaging evil before they are all destroyed?
Raisa Sorokin is a Russian Night Witch who grew up dreaming of her grandmother's Norse tales of valor and glory, never realizing they were true. When her plane crashes, she must come to terms with her new life and the man who saved her.
Ailuin Vakas is a dark elf forced to fuel Hitler's war for the Norse god, Óðinn, but when he shares his life force to save a beautiful Russian pilot, everything unravels as their journey of discovery is wrought with more evil than they bargained for.
As the Nazi war machine continues a worldwide path of destruction, an ancient evil infiltrates its ranks, and Raisa and Ailuin must decide which path to take, stopping Hilter and his Third Reich or saving those they love—and themselves.
ASIN:
B08HXPXK27
ASIN:
979-8693297838
More Books in this series from Heidi Vanlandingham
Leave a review about The Warrior Queen: Raisa (Flight of the Night Witches Book 3). Login Now