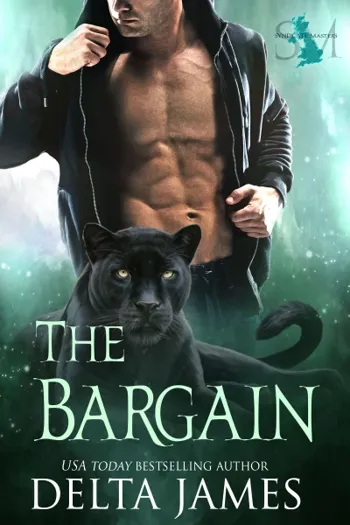 The Bargain
By Delta James
$4.99
(Please be sure to check book prices before buying as prices are subject to change)
She betrayed the head of the Irish mafia years before. Now he's the only person that can save her sister from being murdered.

Katie

For
two years I worked undercover as the lover of the most ruthless man in
Ireland. The night he was arrested, my betrayal became known and I ran.
Now my only remaining family, my sister has been taken by rebels. If I
agree to his bargain and become his can I trust he will keep his word?

I know better than most how dark and dangerous he is but I don't have a choice ...
Con

The
betrayal of my mate devastated me. I haven't been with another woman
since the night the feds arrested me. She thinks she can walk back into
my life without reprisal?

Whether she accepts my bargain or not... she will pay for her deceit.


The
Bargain is a dark suspenseful mafia romance in the Syndicate Masters
series. If you like intrigue, men determined to possess their women, and
the strong intelligent women who stand up to them, then you'll love
Delta James' newest Kindle melting paranormal romance.
Buy
The Bargain today, for a frustrated black panther shifter, second
chance lovers romance with enough treachery to keep you guessing.
The Bargain is a paranormal romance with steamy heat in and out of the bedroom for mature readers only.
Digital Books

Book Length: Novel – 150-320 Pages
More Books in this series from Delta James