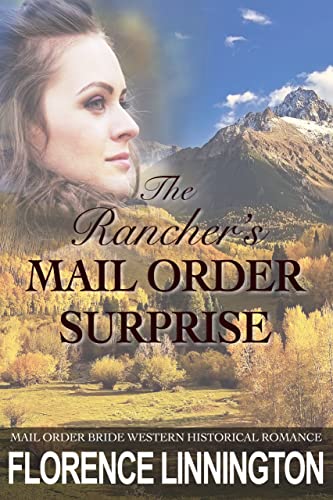 The Rancher's Mail Order Surprise: Mail Order Bride Western Historical Romance
$2.99
(Please be sure to check book prices before buying as prices are subject to change)
Sam returns home one night after an absence of eight
years, carousing with bad company. Sam's father informs his prodigal son that
his punishment for leaving is to make the one commitment that ensures he will
never leave again: to get married.
Clarise believes she is going west as a mail order
bride to start a new life. But she is devastated when she learns that:
1) it is not Sam but his father who has arranged the
marriage;
2) Sam is not interested to get married.
Still, Sam's father insists on the match.
Caught between the warring father and son, Clarise
learns about life on their ranch. Slowly, she finds herself falling for Sam.
He, despite his best efforts, does the same.
When Sam's father becomes terminally ill, he realizes
that he does not want to run the ranch alone. He marries Clarise only to lose
his father a week later.
The couple's
iffy marriage is soon tested when a woman from Sam's past shows up. She claims
that the baby she holds is the daughter of her late sister. And is Sam's
daughter.
Clarise is
distraught and dumbfounded.
Sam is
certain he has not fathered a child, but can his past be put to rest? How can
Clarise and Sam salvage their already fragile marriage?
Digital Books

Book Length: Long Novel – 320-650 Pages
More Books in this series from Florence Linnington
Leave a review about The Rancher's Mail Order Surprise: Mail Order Bride Western Historical Romance. Login Now