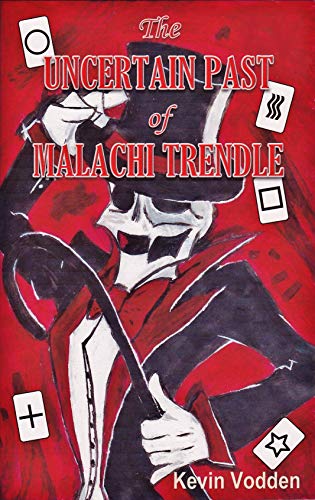 The Uncertain Past of Malachi Trendle
By Kevin Vodden
$4.99
(Please be sure to check book prices before buying as prices are subject to change)
A mind-bending psychological mystery.
Malachi
remembers the future. His life as he knows it extends from the present – the
day on which he meets his wife-to-be, Freia – until the onset of dementia half
a century later. His visions of imminent disasters, world-changing events yet
to happen, and technological advances born of today's embryonic imaginings are
as clear to him as anyone else's memories of recent human and environmental
catastrophes and defining moments in history.
Yet Malachi
has no recollection of the past. People, places and events appear to escape him
at the instant of perception. His condition has been dubiously diagnosed as
global amnesia – total memory loss combined with an inability to create new
memories. However, no-one is, has been or will be able to account for his
knowledge of the future.




Twenty-year-old
Malachi reflects on how the challenges and pressures of life in the future will
compel him on three occasions to exploit his knowledge to his advantage or for
the benefit of someone close to him – only for each attempt to compound the calamitous
consequences for everyone involved.

Digital Books

ASIN:
B075R2RM72
ISBN:
978-1549781353
Book Length: Novel – 150-320 Pages
Leave a review about The Uncertain Past of Malachi Trendle. Login Now