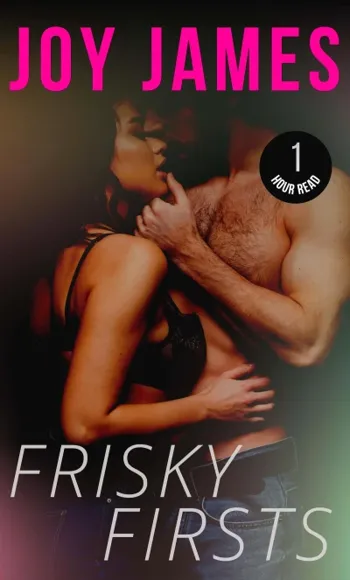 Frisky Firsts
By Joy James
$2.99
(Please be sure to check book prices before buying as prices are subject to change)
Once you kiss him, there is no turning back.

It's a warning Heather Sanders has heard since she was fifteen.

She knew better than to get involved with Damien Haverford when they were in high school.

And she isn't about to start now.

Even though she still has a crush on him.

Even though the very sight of him makes her thighs clench.

Even though he is staring at her during this meeting like he wants to rip her clothes off…

Wait, never mind.

That last part was probably just her imagination.

Anyway, things have changed since high school. She's a librarian now. And he's a billionaire.

He is also the library's new chairman.

And that is the only reason why he just asked her to give him a private tour of library tonight.

…Isn't it?

Frisky Firsts is the first story in an ultra-steamy erotic novella series featuring a brooding billionaire and a shy, sexy librarian. And with a one hour read time, it's the perfect weeknight splurge. Enjoy!

Digital Books

Book Length: Novella – 60-150 Pages
Leave a review about Frisky Firsts. Login Now