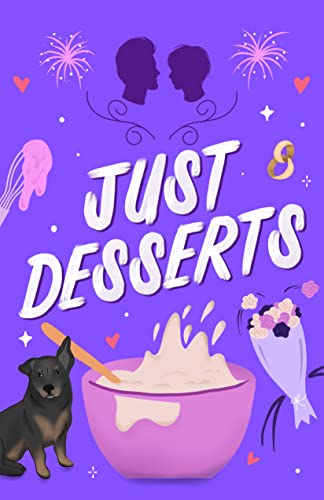 Just Desserts An Enemies to Lovers, Mistaken Identity Romantic Comedy (Mouthwatering Series, Book 3)
By Thea Lambert
$3.99
(Please be sure to check book prices before buying as prices are subject to change)
A society wedding, a misbehaving mutt, and a double case of mistaken identity…
Erin Flickenger is about to graduate from patisserie school. And the icing on the cake? She's been hired to create a wedding cake and desserts for the upcoming nuptials of some Texas bluebloods. An order like this will assure her success in the Austin pastry world. But the bride's brother Heath has his doubts about Erin's ability to pull it all off and makes sure she knows it.
Heath has protected his family ever since his father's unexpected death. After the tough times his sister has dealt with since, all he wants is for her to be safe and secure. He's convinced the upcoming marriage means he won't have to worry about her.
Only now he's worrying about hiring Erin. She is argumentative and opinionated—and on Heath's mind way too often. Meanwhile, a woman of his class, Danica, is after his affections. He's always found her vain and shallow in person, but their recent text conversations reveal an unknown side to her that he likes a lot. It's confusing. It's like she's two different people.
Because she is. Danica has hired Erin to help bake her way into a man's stomach. But the text conversations Erin has with this man are now worming their way into her heart. When Erin discovers that she's been texting with Heath, she's shocked, ashamed…and on her way to falling irrevocably in love.

Each book in the Mouthwatering series can be read as a standalone and has its own HEA!

Mouthwatering Series
Food Fight! (Book 1)
Sex On A Plate (Book 2)
Just Desserts (Book 3)
Digital Books

Book Length: Novel – 150-320 Pages
Leave a review about Just Desserts An Enemies to Lovers, Mistaken Identity Romantic Comedy (Mouthwatering Series, Book 3). Login Now