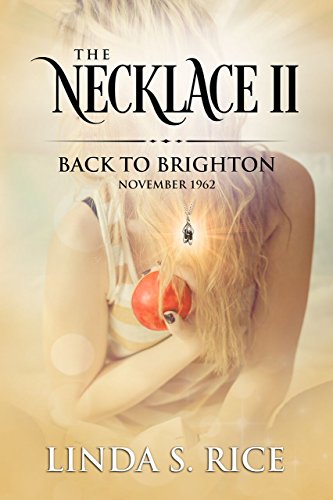 The Necklace II: Back to Brighton, November 1962
By Linda S Rice
$0.99
(Please be sure to check book prices before buying as prices are subject to change)
It's been five months since Susan and her best friend, Lynn, returned from their short journey to the past. While on a girl's cruise, they'd met two ladies from Haiti, one who had "the sight." She had instantly read into Susan's soul, discovering an obsession Susan held within herself for a certain person for almost fifty years. To cure her of this obsession and make Susan realize that what she had in the present was far better than anything she would ever have had with James, she sent Susan back to the year 1962 to meet the real flesh and blood James.
The love affair that ensued between James and Susan was tempestuous and stormy. It wasn't long before Susan realized that James wasn't the perfection she'd made him out to be. As the seven-day journey came to an end, she felt almost relieved to return to the present.
One impetuous action, however, was to throw a complication into what Susan was intended to learn from the trip. Although she came back fully understanding that her present life was near perfection compared to anything she could have had with James, something keeps tugging at her heart, something that won't allow her to fully let go of her feelings for him.
In desperation, she contacts the ladies from Haiti, only to find out that the ballerina necklace she left in the past with James is serving as a link between them and that the only way to break it, will be to go back into the past again to retrieve it.
At midnight on a cold November evening, Susan is again transported back in time to November 1962, back to the Dusky Club, where James and the boys, who will one day become the most famous band of all time, are still engaged to play.
Will Susan be able to retrieve her necklace from the past and bring it back into the present? Will the link between her and James finally be broken?
Digital Books




Book Length: Novel – 150-320 Pages
Leave a review about The Necklace II: Back to Brighton, November 1962. Login Now