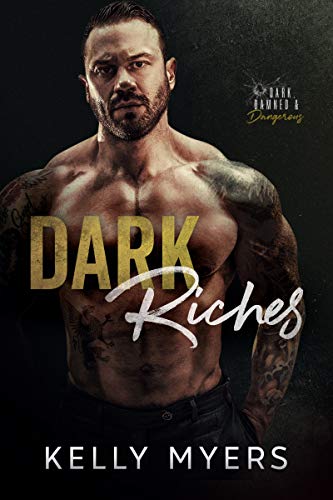 Dark Riches
By Kelly Myers
$11.99
(Please be sure to check book prices before buying as prices are subject to change)
Griffin Lawson was trained to steal, torture and kill…

So, when my brother mails me a mysterious map that leads to a long-lost treasure and then disappears,
I know this ex-CIA operative is the perfect man to help me.
What I don't expect, though, is the instant chemistry that sparks between us.
I'm a boring, predictable librarian with a cat.
Basically, a walking stereotype who has accepted her lonely fate.
But, when Griff and I team up to track down an infamous gangster's gold and find my brother, my life takes an adventurous turn full of danger, excitement and intrigue.
We can't deny the attraction that burns between us and it doesn't take long before it's an all-out conflagration.
But, Griff claims he's not a good person and that he's seen too much.
He may believe he's a monster, but I see a good man who was willing to sacrifice his life for his country…and now for me.
I know I shouldn't get involved with him, that he's a heartbreak waiting to happen, but I can't stay away no matter how hard I try.
I can feel myself falling hard, and now that we're on the verge of finding a priceless treasure and solving a nearly 100-year-old mystery,
I can't help but wonder...

How do I trust a man who claims he has no conscience and used to lie for a living?
Digital Books

Book Length: Novel – 150-320 Pages
More Books in this series from Kelly Myers