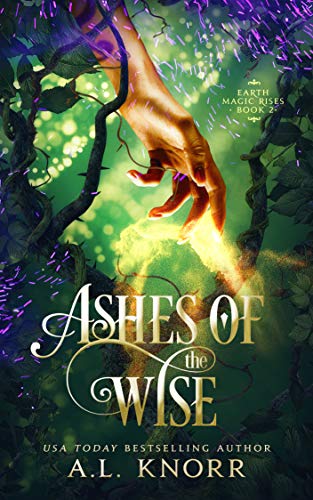 Ashes of the Wise: A Young Adult Fae Fantasy (Earth Magic Rises Book 2)
By A.L. Knorr
$3.99
(Please be sure to check book prices before buying as prices are subject to change)
Blackmouth, Scotland.
After managing to bury avicious witch with her elemental magic, Georjie is horrified to learn entombing the spellcaster in soil has enabled the dark woman to rise again… and time is running out.
Their romance blossoming in spite of the threat, Georjie and Lachlan travel to Dundee for clues to the fiend's power. Learning that the ashes of three Wise will increase Daracha's power, and the ultimate goal is the destruction of the veil between worlds, Georjie realizes she's in way over her head.
When the vengeful hag's shadowy pet demon comes after her,
Georjie narrowly escapes into the Fae realm. There, she's warned against returning to face the danger by someone who has tangled with the witch before. She's encouraged to start a new life within the protection Queen Elphame's realm can provide. But Georjie won't let the monster roam free, even if it means risking her own life.
Can Georjie unlock her magic or will the black witch claim
her ashes?
Ashes of the Wise is the second book in the gripping Earth Magic Rises YA contemporary fantasy series. If you like wicked action, dark tales, a little romance, and bold heroes, then you'll love A.L. Knorr's wild ride across realms.
Digital Books





ALKnorrBooks
Book Length: Novel – 150-320 Pages
More Books in this series from A.L. Knorr
Leave a review about Ashes of the Wise: A Young Adult Fae Fantasy (Earth Magic Rises Book 2). Login Now