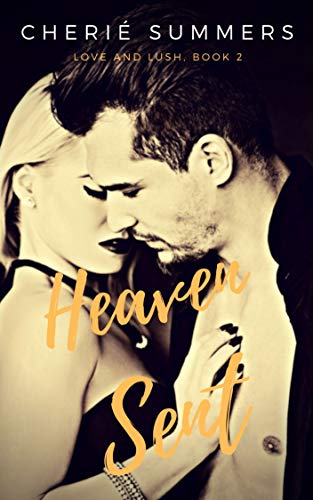 Heaven Sent (Love and Lush Book 2)
$2.99
(Please be sure to check book prices before buying as prices are subject to change)
Johnnie Vega grew up never knowing his father's love. Instead of receiving praise for his musical expertise, he garnered criticism and ridicule. That anger with his father ignited a fire inside Johnnie to prove is worth. Together with his band, Lush, Johnnie rose to superstardom. But the fame and fortune the bad boy drummer found didn't heal the wounds of his heart. Instead, they fueled his destructive behaviors. No matter how many times he checked himself into rehab, the demons of his past would not let him go. And when his best friend, Caesar Blue, died in a tragic accident, Johnnie spiraled out of control.

Until Melanie.

This gift of love sent to him from his lost friend, means the world to him, and gave him the strength to finally get clean. Together with Melanie, he has found a happiness he's never known. And with her, they have created a new life. The man who grew up at odds with his own father will now be a father for the first time.

But when the baby comes early, Johnnie is faced with the worst possible outcome. Raising his child alone. Can he face a future without Melanie? He's not sure, and as those doubts take seed and begin to grow, he finds himself losing his will to go on and his will to stay sober. There's only one person who can help Johnnie, but he died long ago. But if Caesar returned once, can he do it again?
Leave a review about Heaven Sent (Love and Lush Book 2). Login Now