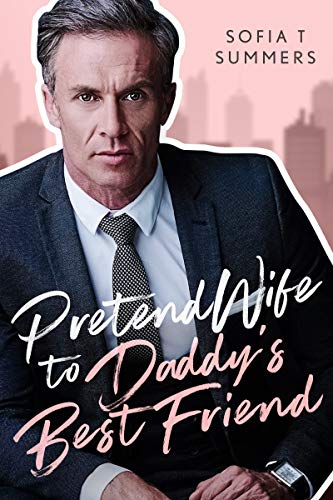 Pretend Wife to Daddy's Best Friend: An Age Gap Pregnancy Romance (Forbidden Temptations)
$0.99
(Please be sure to check book prices before buying as prices are subject to change)
Spying on my
daddy's best friend and incriminating him was the easy part.
But trying to
stay out of his bed? That was way harder.
What did I do?
I'm totally freaking
out.
I said yes to
sleeping with him.
Yes to being his
fake wife.
And yes to keeping
all of that a secret.
Yes…
Life is a complete
mess now.
The whole point of
us pretending to be married was for him to get custody of his daughter.
He's an incredible
father.
And he's also used
to getting his way.
An alpha and a man
always in control.
I don't think he
could handle the biggest secret that I'm keeping.
Not from the world
but from him.
A baby.
My pregnancy would
destroy him, his family, his world.
And therefore, it
would also destroy me in the process.
Digital Books

Book Length: Novel – 150-320 Pages
Leave a review about Pretend Wife to Daddy's Best Friend: An Age Gap Pregnancy Romance (Forbidden Temptations). Login Now