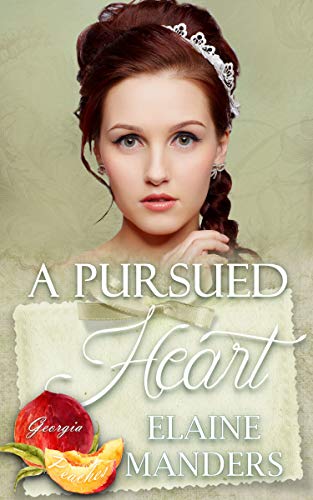 A Pursued Heart
By Elaine Manders
Free

$2.99

(Please be sure to check book prices before buying as prices are subject to change)

---
Christian Romantic Suspense with danger, mystery, faith, and forever love.
When Ben Lucas loses his fiancée in a murder/suicide he adopts her seven-year-old son and moves to Atlanta. After months of adjustment and grief, he joins a church singles group, surprised to recognize the class leader as someone he's noticed in the building where he works—a lovely young woman with all the charm and intelligence of a southern beauty queen.
Rebecca Atkins has landed a choice position with a pharmaceutical company and is intent on climbing the career ladder to the top. When a stealthy enemy who knows her secret fears begins stalking her, terrorizing her in malicious ways, she turns to Ben, the only one who takes the threats seriously.
As their relationship deepens, danger closes in, and Ben isn't about to stand around and wait for the police to handle the case. He calls in his detective friend. But will they uncover the identity of a stalker intent on murder in time to save his Georgia Peach?

Read More...
---
---

© 2022 CraveBooks. All rights reserved