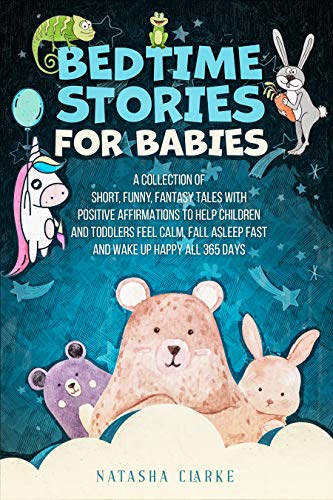 Bedtime Stories for Babies
Free

$2.99

Deal Date: 2021-06-02
If you want to make bedtime into a lovely experience while giving your child all the benefits that come with listening to bedtime stories, it's time to try this book!
Bedtime stories play an important role as they help develop the imagination and creativity of the child. Listening to a story allows their brain to obtain different concepts, predict the next thing to happen, or come up with their endings. The stories that are covered in this book are very educational and interesting and will help your baby become creative and critical thinkers. 
Every story is simple to read and understand, not to mention entertaining and relaxing as well, so they can fall asleep fast and have beautiful dreams. 
In book one, you'll discover:
35 cute and meaningful stories and fables that will help your child's mind relax and drift away to a restful sleep.
Quick and short stories read aloud in around five minutes. Allows adults to adjust how many stories and how much time to spend reading every day.
Stories for overcoming fear, shyness, and anger. Each story contains illustrations.
All time classics tales.
And much more...
This is a fantastic book to have at home, enjoy with your kids, or give a present. Scroll up and buy this book to spend some quality time with your child!
Read More...