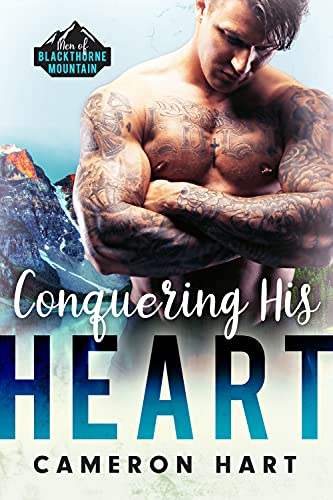 Conquering His Heart
By Cameron Hart
$9.99
(Please be sure to check book prices before buying as prices are subject to change)
She wants to break all his rules, but he's done playing games.

Ranger: I've told the real estate company I'm not selling my land at least a dozen times, but do they listen? No. Instead, they send a feisty, stubborn little spitfire to do their dirty work.

When she's stranded at my cabin, I have no choice but to let her stay the night. And the next night. And the night after that. The longer she stays, the more I see a different side of her.

She's as complicated as my feelings toward her. I want to cuddle Chloe as much as I want to spank her bratty behind. The little girl is testing all my boundaries. I hope we're both ready for the consequences when I finally break. Daddy is done playing games.

Chloe: My first assignment for my new job is to get the grouchy, stubborn mountain man to sell his land. I don't mind as long as I get paid. I can't spend another week sleeping in my car.

The last thing I need is to get distracted from my mission, but the tall, wild, and much older man unlocks something deep inside me. His rough voice sends a shiver down my spine, though I don't know if it's fear or...arousal.

I want to break his rules as much as I want to break the man himself. When I do? I find out just how much I like his punishment.

What to expect from a Cameron Hart book: Lots of heat, plenty of sweet, and just enough drama to keep things interesting. No cheating, safe, guaranteed HEA!

Digital Books

Book Length: Novella – 60-150 Pages
Leave a review about Conquering His Heart. Login Now