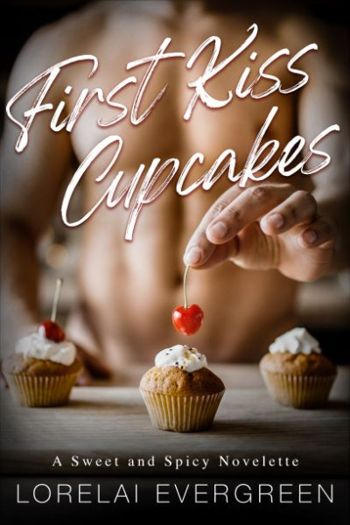 First Kiss Cupcakes
$2.99
(Please be sure to check book prices before buying as prices are subject to change)
First Kiss Cupcakes is a sweet and spicy novelette with a steamy ending worth every minute!

Chance is a young baker juggling part-time jobs while in culinary school. Although he would do practically anything to help pay off his student loans, something about this babysitting job is different. Grace is a hard-working lawyer, widow, and mother of Zoe, an intelligent young girl who learns to bake after school each day with Chance. As Grace and Zoe open their hearts to the nanny, he realizes he cares about both of them more than he should.

After the loss of her husband the year before, Grace never expected to love again. Every day she works herself to the bone at her law office in Manhattan and returns late in the evenings. She hires Chance to have someone that picks up her daughter each day from school and helps her with homework, dinner, and bedtime, but Chance finds himself staying later and wanting more time with her. With the electricity and tension between them building despite their age difference, it becomes harder to deny how they feel. Could this be the love she's waited for?

Leave a review about First Kiss Cupcakes. Login Now