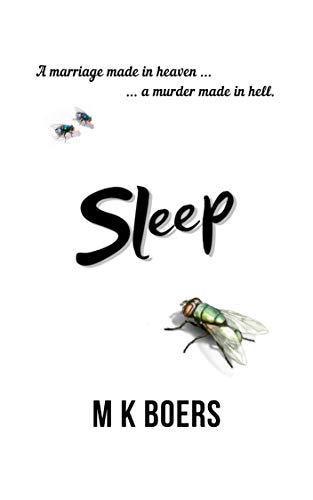 Sleep
By M K Boers
Free

$5.99

(Please be sure to check book prices before buying as prices are subject to change)

---
A marriage made in heaven, a murder made in hell.
Why kill the man you love?
Lizzy Dyson is on trial for her life. She knows she must pay for what she did, even if it wasn't planned, but will the jury believe her?
A whydunnit rather than a whodunnit, Sleep follows a woman on trial for killing her husband and his lover. Was it premeditated, a crime of passion, or a moment of madness? Told through a series of flashbacks and testimony, the struggles that Lizzy Dyson faced are revealed.
A suspense-filled, domestic noir about heartbreak and betrayal, Sleep reveals what drives a woman to murder, providing a new twist on psychological thrillers.
Deals with the sensitive subjects of miscarriage and depression.
"A compelling domestic drama where the tragic build-up to an awful crime unfolds through the eyes of a desperate woman." – SJI Holliday, Bestselling author of The Last Resort & Violet
"You'll love Lizzy and you'll hate her. You'll want to hug her, you'll want to slap her. But in the end, you'll want to save her. An enthralling insight into one woman's shattered life, and the strength she must summon to rebuild it." Michael Wombat, Author of The Raven's Wing & Fog.
Read More...
---
---


© 2022 CraveBooks. All rights reserved