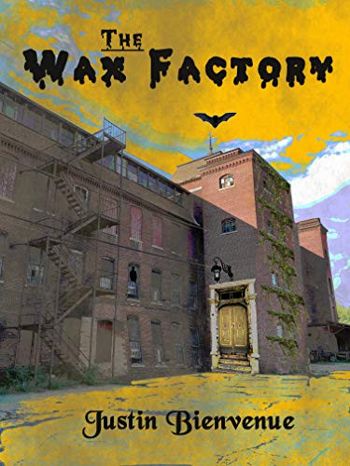 The Wax Factory
$2.99
(Please be sure to check book prices before buying as prices are subject to change)
Desperate to escape a menacing factory. Dmitri and his friends must find a way out of the maddening nightmare or be trapped in it forever...
Dmitri Townsend gets a tour of the sinister building for a college project. At first, everything seems normal, but along the way, strange things unfold and the deeper the tour becomes, the more he and his friends lives may be in danger...
The curator of the factory dreams of restoring it to escape its haunting past. However, there's something peculiar about him the group can't seem to figure out. Between him and the factory, they can't decide which is creepier. As time goes by, the reality of their situation begins to unravel and, a grim secret is revealed... 
Will this be the perfect project to die for?
The Wax Factory is the first novel in the thrilling Wax Factory Series. If you like chilling suspense, eerie horror, and walking into the unknown, then you'll enjoy the first book in this enthralling and disturbing series.
Digital Books

ASIN:
B07Q4ZTZT9
ISBN:
978-1093401196
Book Length: Novel – 150-320 Pages
Leave a review about The Wax Factory. Login Now