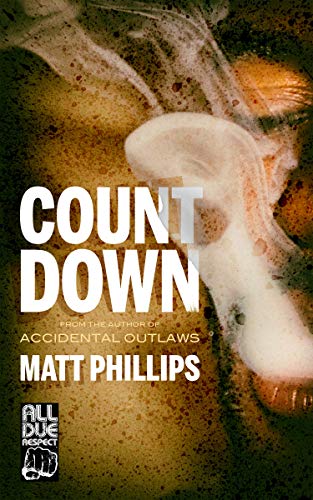 Countdown
$2.99
(Please be sure to check book prices before buying as prices are subject to change)
Welcome to California. Weed is legal. Grow it. Sell it. Smoke it. Eat it. But the money you make off it—there's the rub. Bank it, and the Feds will ask questions. Keep it around, and you'll get robbed. LaDon and Jessie—two hustlers who make selling primo weed a regular gig—hire a private security detail to move and hold their money. Ex-soldiers Glanson and Echo target the cash—they start a ripoff business.

It's the wild, wild west. Except this time, everybody's high.

With their guns and guts, Glanson and Echo don't expect much trouble from a mean son-of-a-gun like LaDon Charles. But that's exactly what they get. In this industry, no matter how much money there is for the taking—and no matter who gets it—there's always somebody counting backwards...to zero.

From acclaimed pulp writer Matt Phillips, Countdown is a head-spinning hit of Southern California's lucrative and not-quite-regulated marijuana industry.

Digital Books





ASIN:
B07QFMBCT6
ISBN:
978-1948235846
Book Length: Novel – 150-320 Pages
More Books in this series from Matt Phillips