Happiness Quotes
Quotes that spread happiness are known as Happiness Quotes. Problems are a part of life, but happiness keeps you refresh all day. These inspiring words of wisdom will bring a smile to your face. These quotes are specially created to make you happy in every scenario of your life. Get the list of best Happiness Quotes only at Crave Books.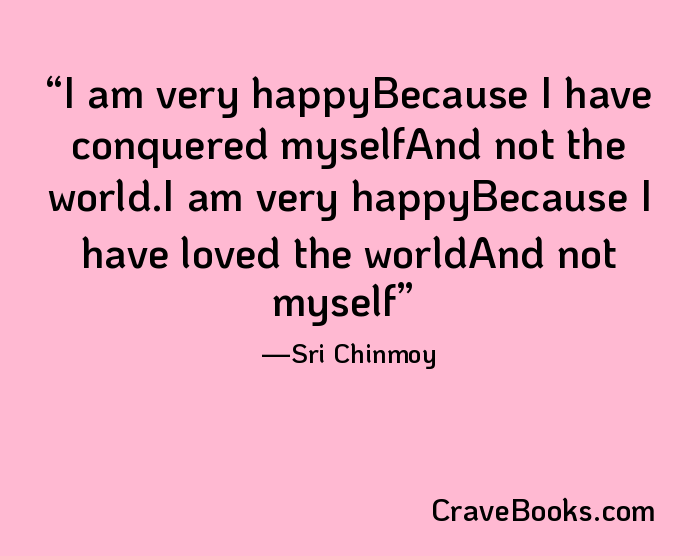 I am very happyBecause I have conquered myselfAnd not the world.I am very happyBecause I have loved the worldAnd not myself
Sri Chinmoy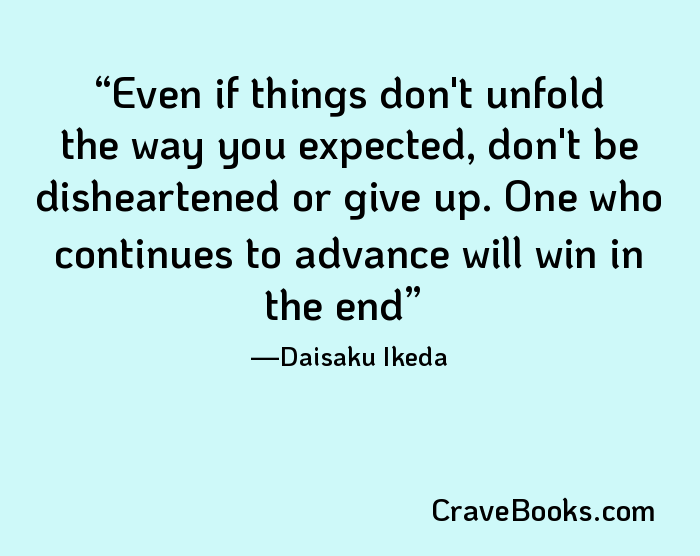 Even if things don't unfold the way you expected, don't be disheartened or give up. One who continues to advance will win in the end
Daisaku Ikeda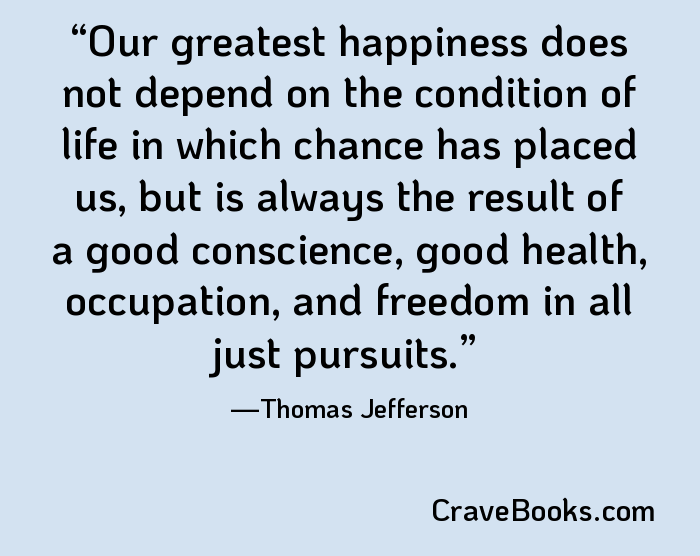 Our greatest happiness does not depend on the condition of life in which chance has placed us, but is always the result of a good conscience, good health, occupation, and freedom in all just pursuits.
Thomas Jefferson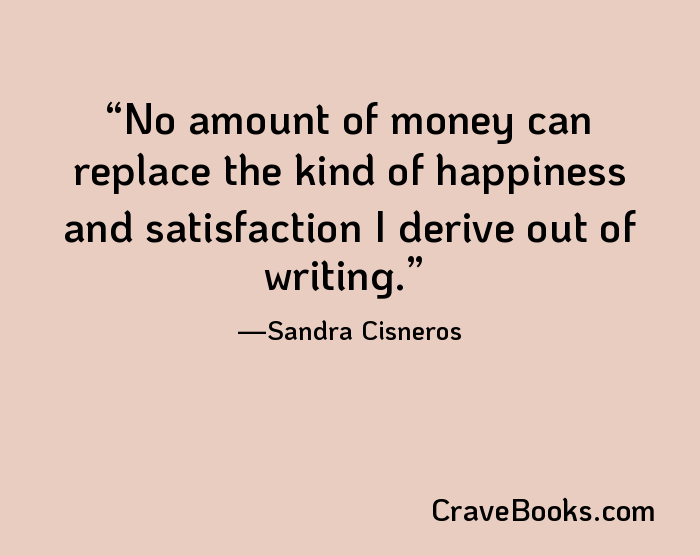 No amount of money can replace the kind of happiness and satisfaction I derive out of writing.
Sandra Cisneros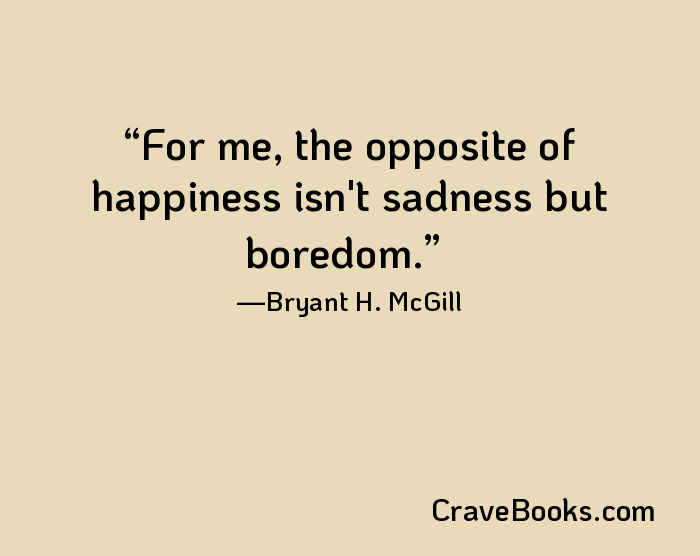 For me, the opposite of happiness isn't sadness but boredom.
Bryant H. McGill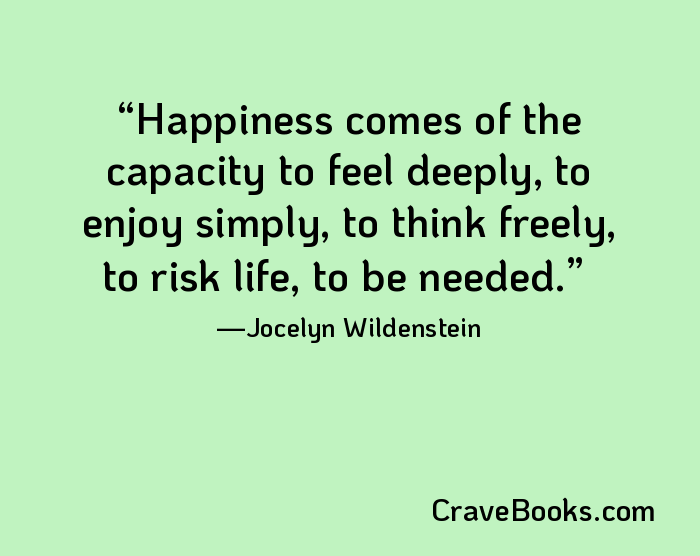 Happiness comes of the capacity to feel deeply, to enjoy simply, to think freely, to risk life, to be needed.
Jocelyn Wildenstein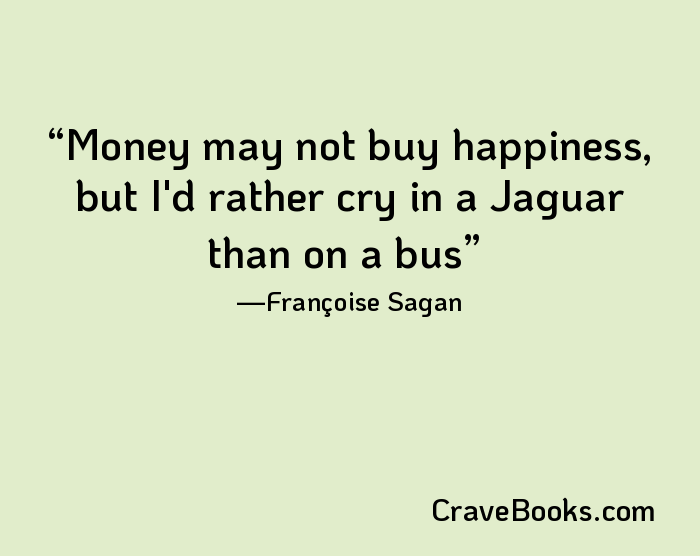 Money may not buy happiness, but I'd rather cry in a Jaguar than on a bus
Françoise Sagan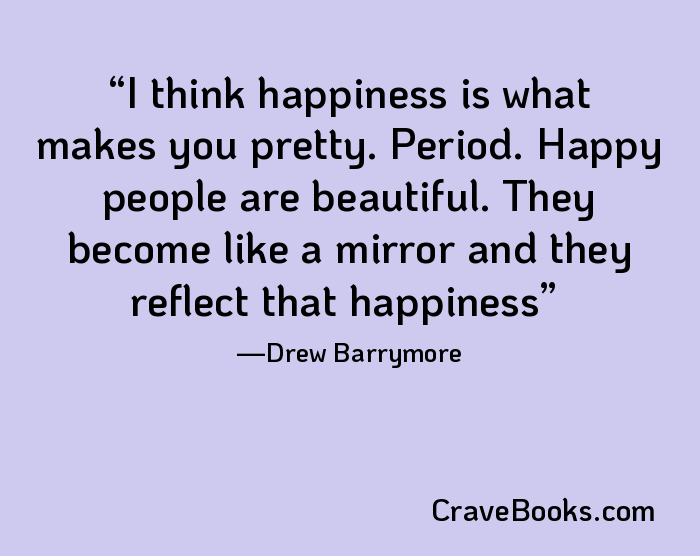 I think happiness is what makes you pretty. Period. Happy people are beautiful. They become like a mirror and they reflect that happiness
Drew Barrymore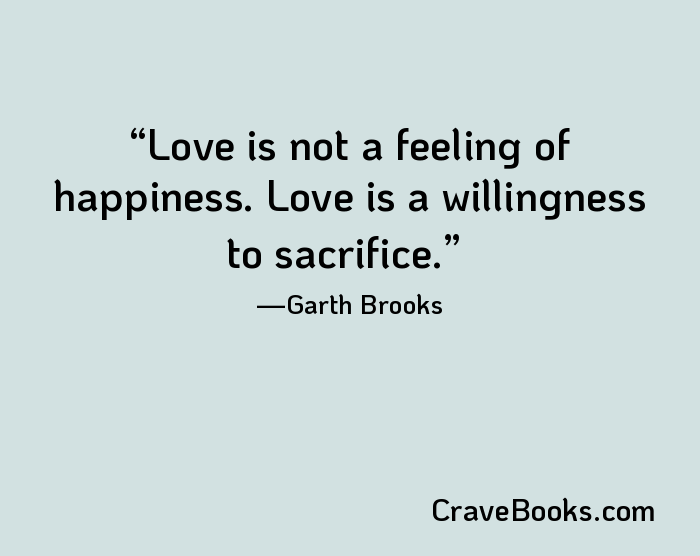 Love is not a feeling of happiness. Love is a willingness to sacrifice.
Garth Brooks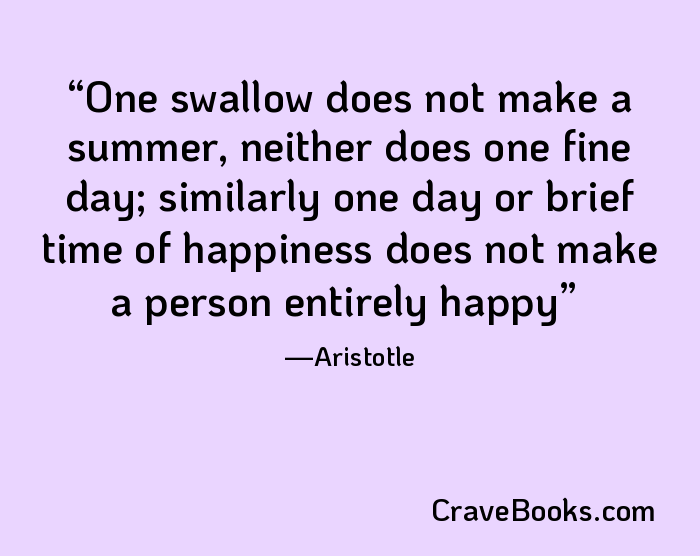 One swallow does not make a summer, neither does one fine day; similarly one day or brief time of happiness does not make a person entirely happy
Aristotle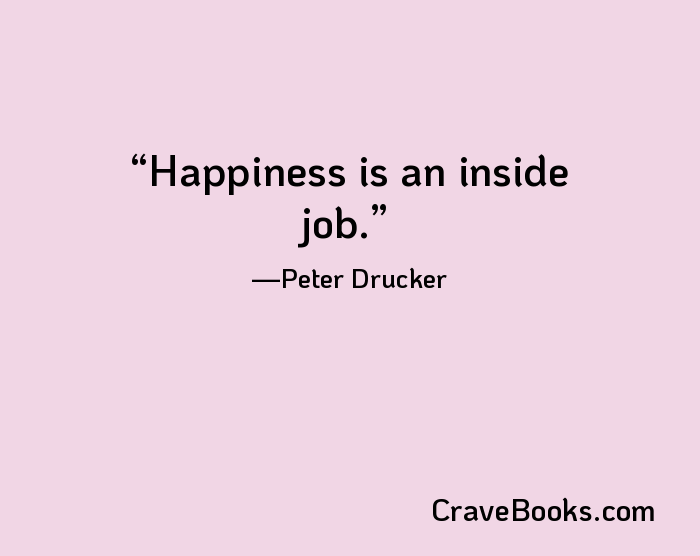 Happiness is an inside job.
Peter Drucker