Romance Quotes
Romantic Quotes promotes love feelings. Love or romantic love is a psychological feeling of passion for or a powerful attraction towards someone else. Romance is similar to alcohol; it may turn into an addiction, swallowing us, ruining lives, and destroying connections with those nearest to us. It entails intense feelings of excitement and happiness and deep or persuasive feelings of love and want. You can find many great love quotes at Crave Books.
Barriers tend to intensify romance. It's called the 'Romeo and Juliet effect.' I call it 'frustration attraction.'
Helen Fisher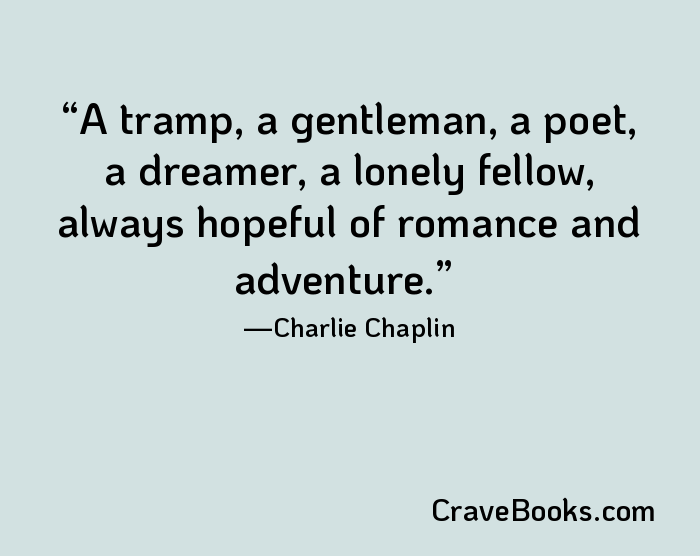 A tramp, a gentleman, a poet, a dreamer, a lonely fellow, always hopeful of romance and adventure.
Charlie Chaplin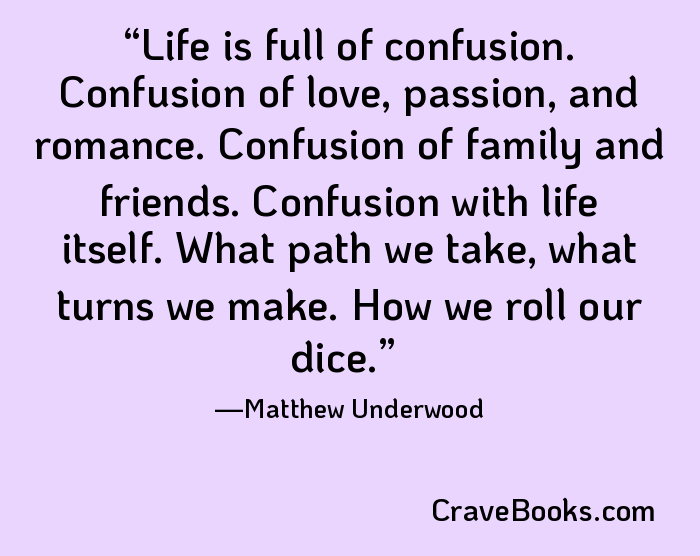 Life is full of confusion. Confusion of love, passion, and romance. Confusion of family and friends. Confusion with life itself. What path we take, what turns we make. How we roll our dice.
Matthew Underwood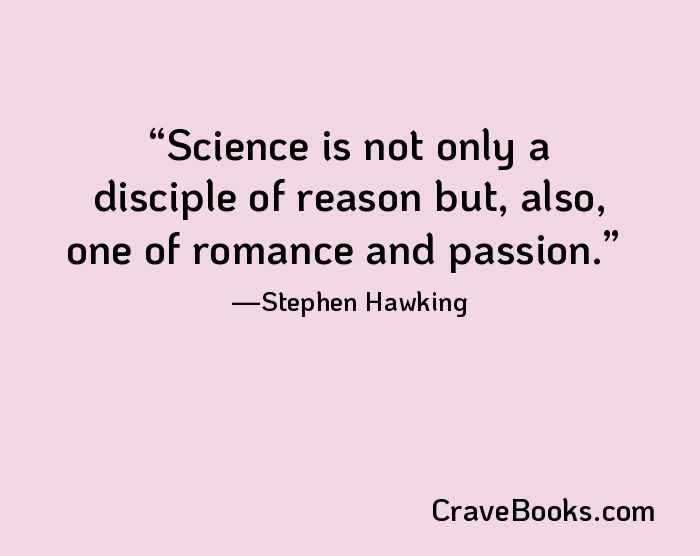 Science is not only a disciple of reason but, also, one of romance and passion.
Stephen Hawking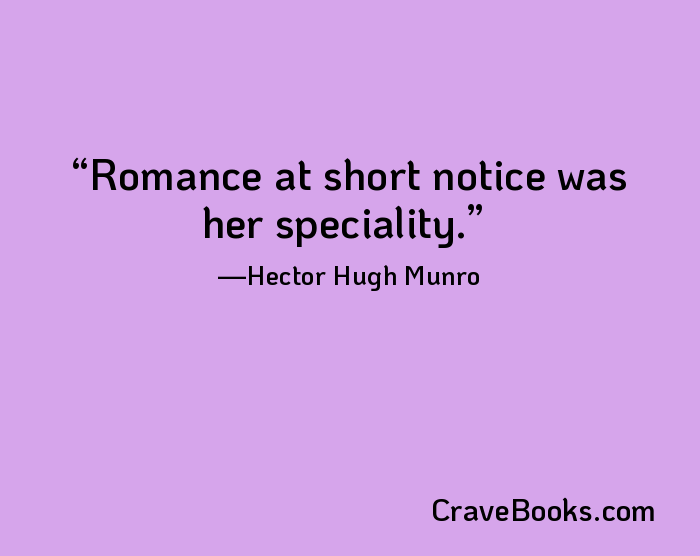 Romance at short notice was her speciality.
Hector Hugh Munro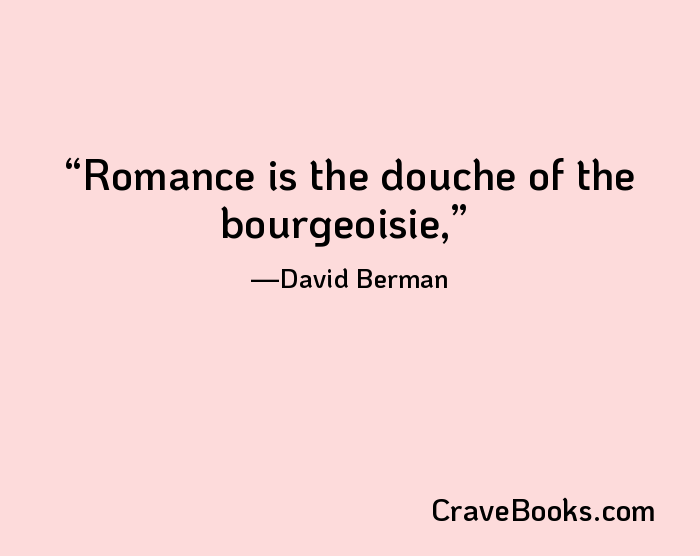 Romance is the douche of the bourgeoisie,
David Berman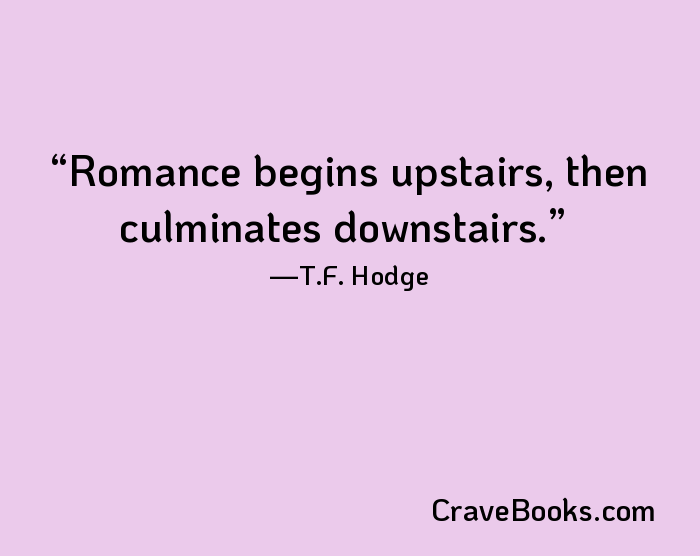 Romance begins upstairs, then culminates downstairs.
T.F. Hodge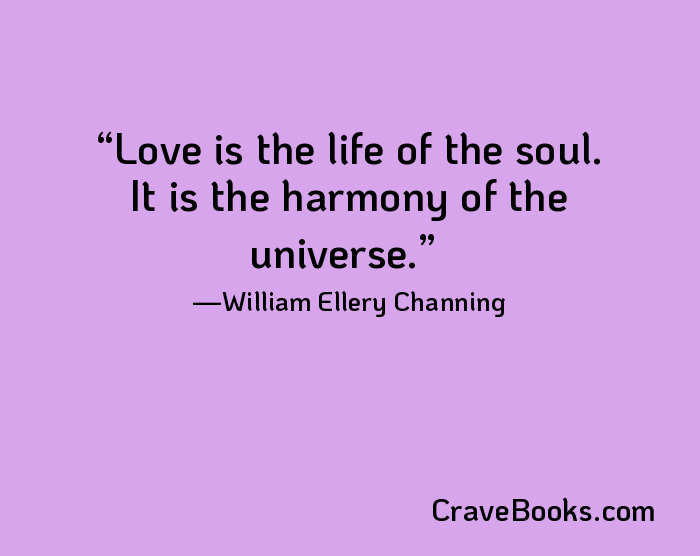 Love is the life of the soul. It is the harmony of the universe.
William Ellery Channing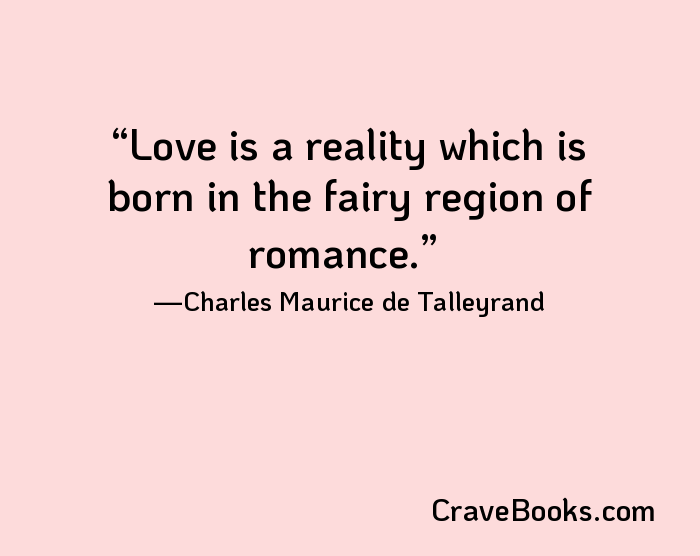 Love is a reality which is born in the fairy region of romance.
Charles Maurice de Talleyrand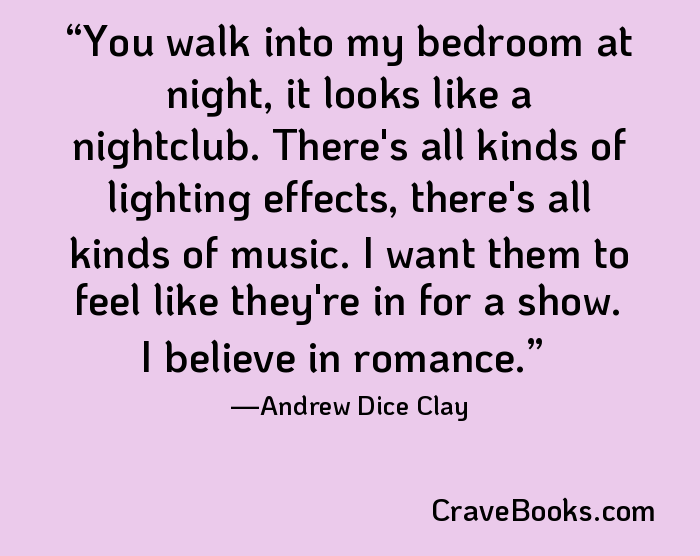 You walk into my bedroom at night, it looks like a nightclub. There's all kinds of lighting effects, there's all kinds of music. I want them to feel like they're in for a show. I believe in romance.
Andrew Dice Clay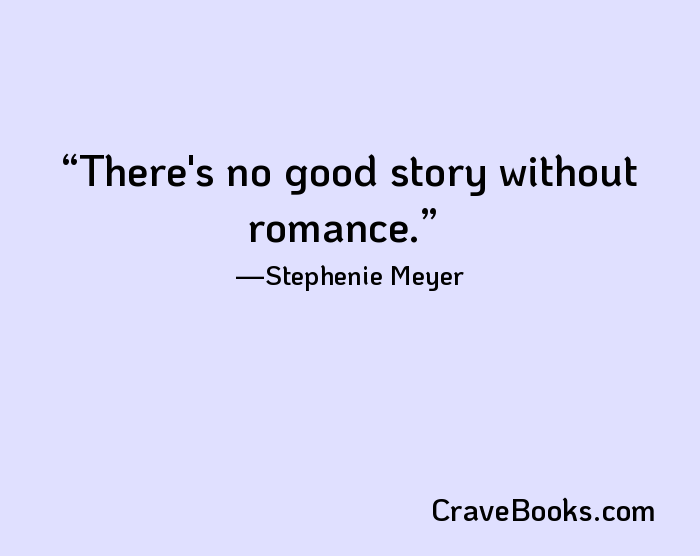 There's no good story without romance.
Stephenie Meyer