Romance Quotes
Romantic Quotes promotes love feelings. Love or romantic love is a psychological feeling of passion for or a powerful attraction towards someone else. Romance is similar to alcohol; it may turn into an addiction, swallowing us, ruining lives, and destroying connections with those nearest to us. It entails intense feelings of excitement and happiness and deep or persuasive feelings of love and want. You can find many great love quotes at Crave Books.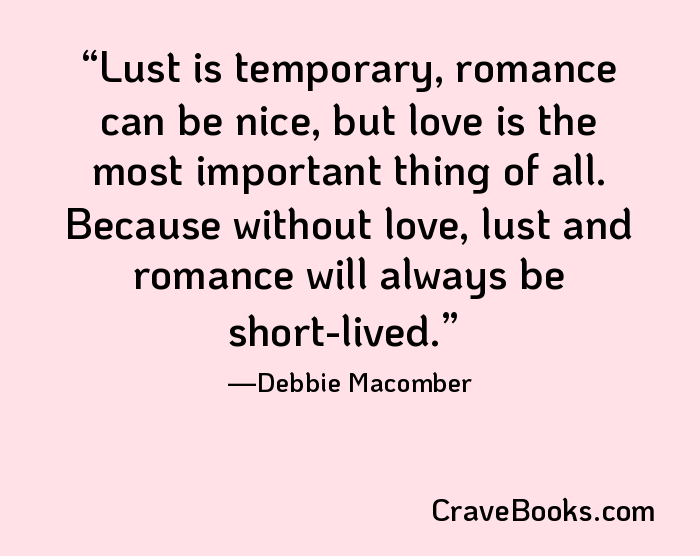 Lust is temporary, romance can be nice, but love is the most important thing of all. Because without love, lust and romance will always be short-lived.
Debbie Macomber
My life before him was so simple and decided, now after him...It's just...After
Anna Todd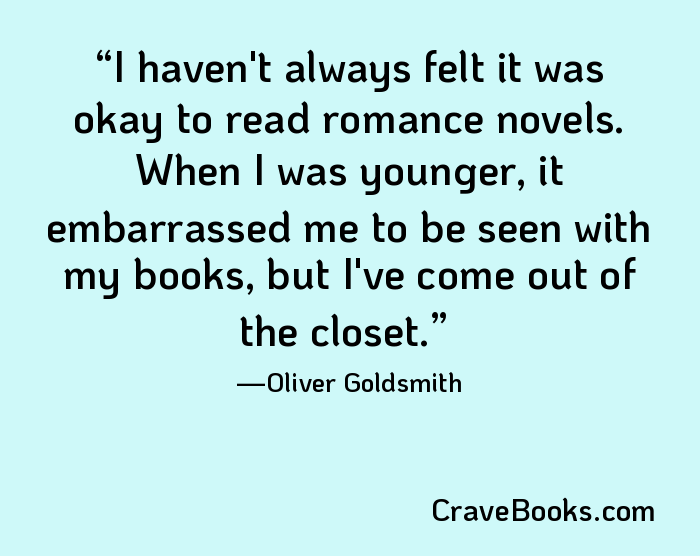 I haven't always felt it was okay to read romance novels. When I was younger, it embarrassed me to be seen with my books, but I've come out of the closet.
Oliver Goldsmith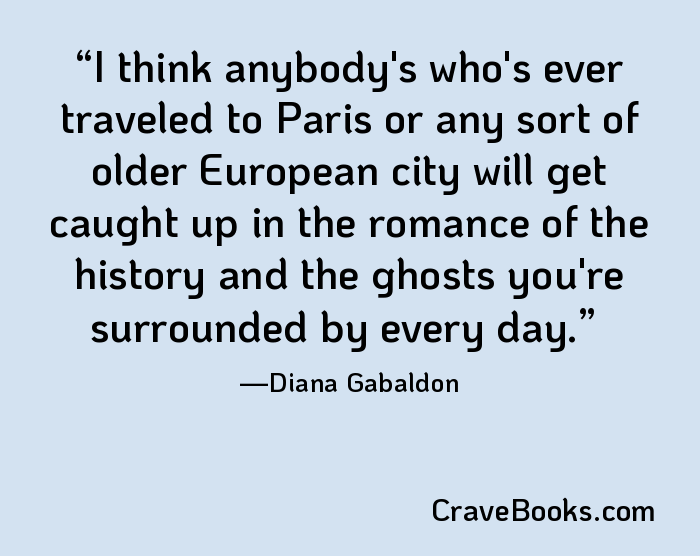 I think anybody's who's ever traveled to Paris or any sort of older European city will get caught up in the romance of the history and the ghosts you're surrounded by every day.
Diana Gabaldon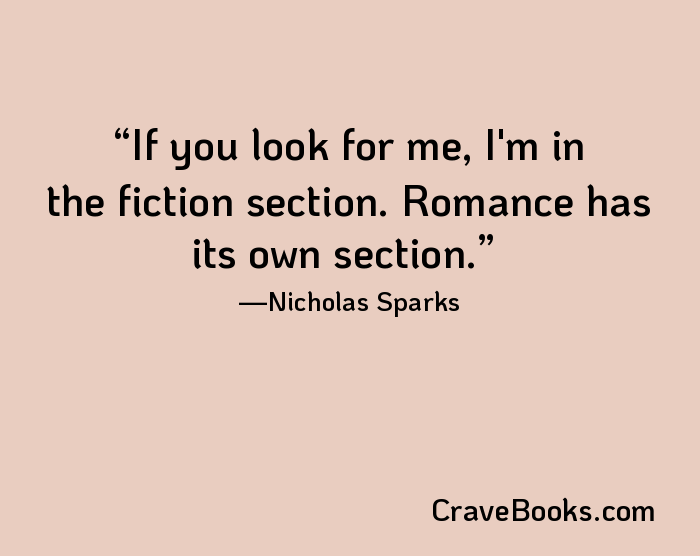 If you look for me, I'm in the fiction section. Romance has its own section.
Nicholas Sparks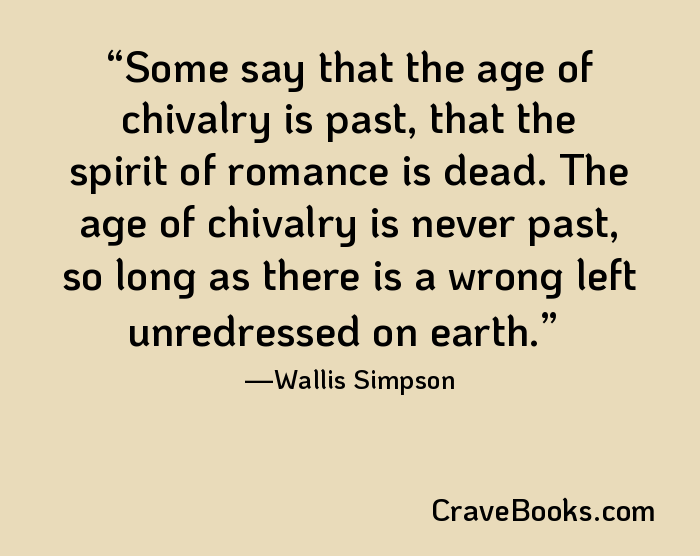 Some say that the age of chivalry is past, that the spirit of romance is dead. The age of chivalry is never past, so long as there is a wrong left unredressed on earth.
Wallis Simpson
Don't kiss me like a woman if you're going to treat me like a child
Jeaniene Frost