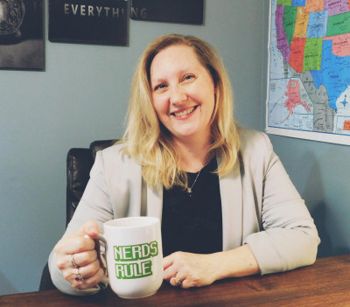 What are your top three genres you enjoy writing in?
I enjoy writing Adult and YA General Fiction, Suspense/Mystery, and Adult Sweet and Clean Romance. Limited memoir. I really have to like the project.
What is the longest story you have ever written?
90k.
Have you ever had to submit written work on a scheduled basis?
Yes
Have you ever worked with another publisher?
Yes. I have four titles in a children's series under Two Girls and a reading corner.
Have you ever been employeed as a ghostwriter before?
No
Are you ok with signing a confidentiality agreement?
Yes
How many 15,000+ word stories can you write in one month?
1-2
Desired Pay Per Word
$0.01 - $0.03
Blog & Article Content
Yes
Written Sample
Download
Arrabella Publishing is part of the CraveBooks family of websites.

Contact K.
© 2022 CraveBooks. All rights reserved