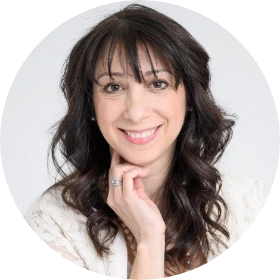 #Followers: 27
Follow
Contact
Valerie Nifora
Author
ABOUT THE AUTHOR
Valerie Nifora is a best-selling and award-winning author, who was born and raised in New York to Greek immigrant parents. She credits her Greek heritage for her love of words and storytelling.
Her first romance novel, The Fairmounts, debuted as a #1 New Release. It's a historical romantic-suspense story that follows Harry LaCroix as he returns from war looking to settle into a quiet life with his last living relative and confidant, Lois Fairmount. But his plans take an unexpected turn when he falls for a mysterious heiress with a missing fortune. The Seattle Book Review gave The Fairmounts 5-Stars stating quote the story is "a beautiful romance novel, full of suspense, mystery, tales of old legends, and so much more."
She's also written a collection of romantic poetry called, I Asked the Wind that explores innocence, sensuality, passion, desire, heartbreak and loss through the lens of her personal experience spanning 15 years. I Asked the Wind has received a Gold Award from the Nonfiction Authors Association, a 5-Star review from the San Francisco Book Review, a Top 10 Finalist for the Author Elite Awards a globally recognized honor, and a Distinguished Favorite by the Big NYC Book Awards.
Valerie holds a B.A. in Communications from Emerson College and an M.B.A. from Fordham University. She is married, a mother of two amazing sons, a self-proclaimed hopeless romantic, and tea addict.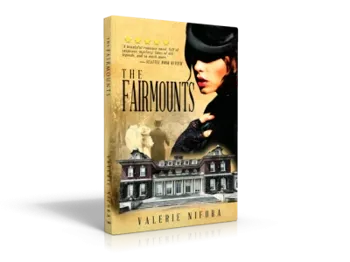 The Fairmounts
Named in Lux Magazine's HOT LIST for Summer 2022!

***Winner of the 2022 Author Elite Award. 

As seen on NBC, Los Angeles, California Live Holiday Book list
⭐️⭐️⭐️⭐️⭐️ "Having read this book in one sitting, I recommend this story to all readers who enjoy a more old-school type romance with mystery intertwined." - THE SEATTLE BOOK REVIEW

He's ready to hang up his uniform. Until the woman of his dreams spurs a mysterious adventure...

The turn of the 19th century. Harry LaCroix yearns to make up for lost time. After spending several years serving in the war in Africa, the English veteran is delighted to reunite with his last living relative and closest confidant. But his plans take an unexpected detour when he falls for a beautiful heiress with a missing fortune.

Embarking on his journey to unearth the truth for the young lady, the faithful bachelor unknowingly unleashes a chain of events that could lead to his undoing. But as Harry becomes embroiled in wealthy politics, a vicious rivalry threatens to turn him into a pawn in a jealous game of love.

Can the devoted suitor unravel a tangle of lies and relish a newfound future?

The Fairmounts is the first book in the captivating romantic fiction series. If you like impassioned characters, mysterious revelations, and selfless sacrifice, then you'll adore Valerie Nifora's enchanting tale.