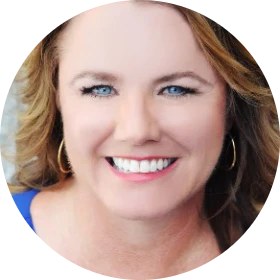 #Followers: 28
Follow
Aleatha Romig
Author
ABOUT THE AUTHOR
Aleatha Romig is a New York Times, Wall Street Journal, and USA Today bestselling author who lives in Indiana. She grew up in Mishawaka, graduated from Indiana University, and is currently living south of Indianapolis. Aleatha has raised three children with her high school sweetheart and husband of over thirty years. Before she became a full-time author, she worked days as a dental hygienist and spent her nights writing. Now, when she's not imagining mind-blowing twists and turns, she likes to spend her time a with her family and friends. Her other pastimes include reading and creating heroes/anti-heroes who haunt your dreams!
Aleatha released her first novel, CONSEQUENCES, in August of 2011. CONSEQUENCES became a bestselling series with five novels and two companions released from 2011 through 2015. The compelling and epic story of Anthony and Claire Rawlings has graced more than half a million e-readers. Aleatha released the first of her series TALES FROM THE DARK SIDE, INSIDIOUS, in the fall of 2014. These stand alone thrillers continue Aleatha's twisted style with an increase in heat.
In the fall of 2015, Aleatha moved head first into the world of dark romance with the release of BETRAYAL, the first of her five novel INFIDELITY series. She also began her traditional publishing career with Thomas and Mercer. Her books INTO THE LIGHT and AWAY FROM THE DARK were published through this mystery/thriller publisher in 2016.
In the spring of 2017, Aleatha released her first stand-alone, contemporary, romantic comedy - PLUS ONE followed by ONE NIGHT and ANOTHER ONE. Aleatha has returned to her dark roots (not her hair) with the release of the WEB of SIN and TANGLED WEB trilogies.
Aleatha is a "Published Author's Network" member of the Romance Writers of America and is a member of PEN AMERICA. She is represented by Kevan Lyon of the Marsal Lyon Literary Agency.
To receive TEXT message notifications of Aleatha's new releases and sales please text Aleatha1d to 21000.