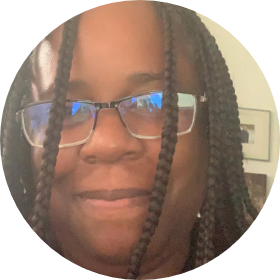 #Followers: 9
Follow
Alexandra Isobel
Author
ABOUT THE AUTHOR
Alexandra Isobel is a Canadian romance writer with a head full of stories and no time to write! So, she plots them all out while standing on the yard, watching the children during recess. 
She's inspired to write alpha hero love stories and the women who can manage them from being a total action movie hound.  Being an Ottawa native, a hugely culturally diverse city in Canada, her couples can't help being swirl, interracially mixed. 
Tell us a little bit about yourself, your hobbies and interests.
Naturally I love reading and writing, but also love to crochet up a storm!
When and why did you start writing books?
As soon as I could hold a pencil.
What made you decide to tackle writing as a career?
I read somewhere that you should write the story you want to read, so...
Which one of your books or characters is your favourite?
Mercury from my Chimera Team Series. He's just so messed up.
Which one of your books was the hardest to write and stretched you the most as a writer?
Warrior Lover Father Mercury
Who is your favourite author and book?
Pick just one!? Lisa Marie Rice. I'll read anything she writes and know I'll like it.
What book are you reading right now?
Angel's Cage by Anna Zaires. I love most things she writes too.
Where do you get your inspiration for your books?
Action movies. Hands down.
What do you enjoy doing in your spare time?
Watching TV and movies. I do that whenever I'm not writing.
Do you have any new books in the works?
SEALs N Sorority Girls. I'm completing the series.
Books by Alexandra Isobel