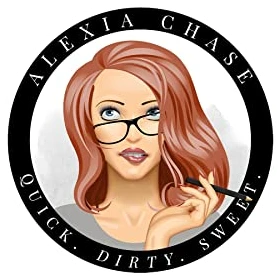 #Followers: 6
Follow
Alexia Chase
Author
ABOUT THE AUTHOR
Can an injured war veteran find love with a sassy, in-your-face woman?

Sebastian is carrying baggage from his time in the military. The damage to his leg has resulted in him isolating himself from others.

He's in desperate need of an assistant to help him run his business. However, his crazy nocturnal hours and secluded home have run off all his help.

Gemma needs the position to pay her bills, but she can't prevent her rescue gene from being triggered by Sebastian.

Why can't these two people, with seemingly nothing in common, get enough of each other?

Can Gemma's bold spirit, kinky costumes, sunshine, and rainbows be enough to break through the fortress around his heart?

Or, will Sebastian drag her down into the darkness with him?

Do you like to feel the rapid heartbeat and fluttering butterflies of falling in love?

Then, click "buy" now! Because you don't want to miss out.