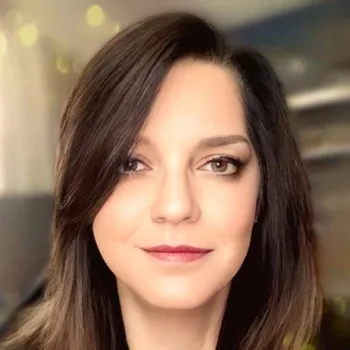 #Followers: 6
Follow
Amy Booker
Author
ABOUT THE AUTHOR
Amy Booker is the International Bestselling Author of the Near Miss Rock Star Romance series (Almost, So Close, Barely), which follows the exploits of the members of the band Indigo King. Her next series, Drive Me Wild (Ms. Fortune, Ms. Chief, Ms. Lead, Ms. Take), are Vegas-centered stories of strong female main characters and the men who think they can handle them.
When she's not adapting life's emotional trainwrecks into situations of love and hope, Amy can be found listening to or writing music, enjoying an audiobook, chasing her crazy dog, or traveling.
Tell us a little bit about yourself, your hobbies and interests.
I'm a bit of a jane-of-all-trades, so I have a lot of hobbies. Music is the one I turn to most often, both in writing and listening.
When and why did you start writing books?
I've been writing stories since I was a little girl, and I initially did it to challenge myself. I enjoyed it so much I did it again, and now I've several series in my head planned out for the next few years!
What made you decide to tackle writing as a career?
Still not a career as of yet. Working on that part!
Which one of your books or characters is your favourite?
Definitely Jude Lockwood from the Near Miss rockstar series.
Which one of your books was the hardest to write and stretched you the most as a writer?
'So Close' from the Near Miss series. It deals with a very difficult subject matter that I've not seen in romance books before, so I was hesitant to write it. I'm glad I did since it seems to resonate with readers too.
Who is your favourite author and book?
Too many to list. Pride and Prejudice by Jane Austen
What book are you reading right now?
Listening to Sandman Volume 2 by Neil Gaiman.
Where do you get your inspiration for your books?
Music inspires me greatly, which is why all of my books have a Spotify playlist associated with them, and every chapter of my books is a song title from that playlist.
What do you enjoy doing in your spare time?
Write!
Do you have any new books in the works?
Yes. I'm getting ready to release Book #2 in the Drive Me Wild Series - Ms. Chief, at the beginning of November, and Book #3, Ms. Lead, will be out in January 2023.