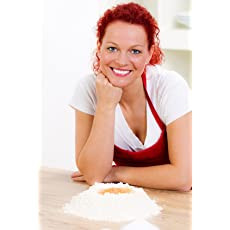 #Followers: 37
Follow
Contact
Ashlee Meadows
Author
ABOUT THE AUTHOR
Being a single mom is hard. Add two girls to the mix and life just went from hard to crazy! That's the world of Ashlee Meadows. Over the last decade she has become a pro at handling double the fun from her two baby girls. Some lessons were easy, while others were hard-won. Now she is turning her motherhood crash-course education into helpful advice for those who are walking the same path.
From going back to school to making ends meet, from choosing the right education for her little ones to finding time for herself, Ashlee has been through plenty of trials and tribulations - just as any other single mom. She now turns her love of writing and her history of hard knocks into a vibrant combination of advice, pep talk and friendly banter that make every page something other single moms - and even dads! - can relate to.
When Ashlee isn't writing about her kids or hanging out with them, she is probably in the kitchen, trying something new.