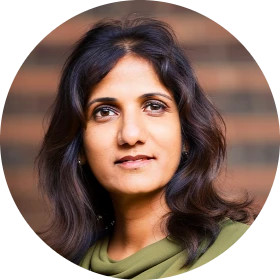 #Followers: 208
Follow
Ann Zachariah

Verified Gold Account
Author
ABOUT THE AUTHOR
Dear readers and kindred souls, Welcome to my world, where I will share heartfelt memoirs, stories about soul connections, inspirational poems, and self-help books that can empower you to make powerful, positive transformations in your life. Writing has been a lifelong passion of mine, starting with poems scribbled on torn notebook pages with a half-bitten pencil when I was just five or six years old.. After publishing my first book of poems, "The Wild Child of Monsoons," life took over and kept me busy. However, in early 2023, I experienced a profound loss that changed me to my core. Losing my father, whom I was incredibly close to, forced me to find a way to heal. And so, I began to write again, resulting in my book "Light Beyond the Veil: A Tale of Loss and Transformation by Embracing Hope and Renewal in the Shadows of Grief." Drawing upon my professional skills and the spirituality I explored during my healing journey, I wrote my next book, "Unlock Your Best Self & Conquer Grief: 7 Strategies for Transformation and Healing to Embrace Resilience and Discover Self-Renewal Beyond Loss." Once bitten by the writing bug, it's hard to stop. Thus, my next book, "From Heartbreak to Healing - OMG! I JUST GOT GHOSTED: Navigating Emotional Storms and Reclaiming Self-Worth," came to life. https://annzachariah.com/ https://www.amazon.com/Ann-Zachariah-M-D/e/B09NQPWS3J
Tell us a little bit about yourself, your hobbies and interests.
Dear readers and kindred souls, Welcome to my world, where I will share heartfelt memoirs, stories about soul connections, inspirational poems, and self-help books that can empower you to make powerful, positive transformations in your life. Writing has been a lifelong passion of mine, starting with poems scribbled on torn notebook pages with a half-bitten pencil when I was just five or six years old.. After publishing my first book of poems, "The Wild Child of Monsoons," life took over and kept me busy. However, in early 2023, I experienced a profound loss that changed me to my core. Losing my father, whom I was incredibly close to, forced me to find a way to heal. And so, I began to write again, resulting in my book "Light Beyond the Veil: A Tale of Loss and Transformation by Embracing Hope and Renewal in the Shadows of Grief." Drawing upon my professional skills and the spirituality I explored during my healing journey, I wrote my next book, "Unlock Your Best Self & Conquer Grief: 7 Strategies for Transformation and Healing to Embrace Resilience and Discover Self-Renewal Beyond Loss." Once bitten by the writing bug, it's hard to stop. Thus, my next book, "From Heartbreak to Healing - OMG! I JUST GOT GHOSTED: Navigating Emotional Storms and Reclaiming Self-Worth," came to life.
When and why did you start writing books?
I began my writing journey when I was approximately five years old, starting with poems. I would scribble words in my notebook, unaware at the time that they were actually poems. Writing transported me to a vibrant world of my own creation, and it brought me immense joy and happiness.
What made you decide to tackle writing as a career?
As a psychiatrist by profession and an author, I have always had a deep desire to connect with and assist my readers in navigating the various challenges we encounter in life. Combining my knowledge and passion, I realized that I could utilize my writing as a means to reach out and offer support to a wider audience. It became clear to me that I could use my expertise to help many individuals on their personal journeys.
Which one of your books or characters is your favourite?
The Light Beyond the Veil, it's my personal story.
Which one of your books was the hardest to write and stretched you the most as a writer?
Writing my memoir, "The Light Beyond the Veil," proved to be the most challenging endeavor for me.
Who is your favourite author and book?
Erich Segal and Love Story Atonement: by Ian McEwan.
What book are you reading right now?
THE COVENANT OF WATER, by Abraham Verghese
Where do you get your inspiration for your books?
From Life.
What do you enjoy doing in your spare time?
Spending time with my boys and my furry baby, cooking and dancing.
Do you have any new books in the works?
Yes, my debut novel which I co- authored will be published soon. There is a story behind the story of my next book and I will share it here. Writing has ignited the very essence of my life's journey— A passion that has intricately woven a profound masterpiece within my very being. This compelling journey, which began with my love for the written word, would soon intertwine with the destiny of another kindred spirit, Peter Berlin. "Like the flowing ink of a pen on a blank page, destiny introduced Peter into my world – a virtuoso of publicity. of publicity. With his unique touch, he breathed fresh vitality into my beloved literary creations. Our partnership transcended the realm of mere professionalism, evolving into a profound and transformative journey. Despite the vast oceans and diverse cultures that separated us, our connection defied all geographical and societal limits. What blossomed between us was nothing short of extraordinary – an unbreakable friendship that soared beyond continental boundaries, rising above any perceived disparities. Together, we harmonized like the perfect balance of yin and yang, a fusion of creative sparks that ignited our collaborative spirit. Our guiding principle, 'Mending Souls, Shattering Boundaries.' became the controlling force behind our partnership. In the midst of our carefree banter and ceaseless conversations, I came to fully appreciate Peter's remarkable writing talent. It was during one of these discussions that I proposed the idea of blending our artistic energies and our book was born which will be published soon.