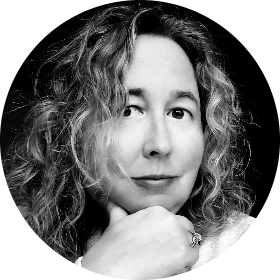 Follow
Betsy Withycombe
Author
ABOUT THE AUTHOR
Betsy Withycombe has a B.A. in American Studies from American University in Washington, D.C. She lives with her husband and children in Arlington, Virginia. This is her debut novel.
Tell us a little bit about yourself, your hobbies and interests.
My husband and I have a large family so I have a busy life. I have learned that I always need to make time for creative outlets. I enjoy baking, cooking, gardening, photography, music, and travel.
When and why did you start writing books?
I've always enjoyed writing and I found a story I wanted to tell in Sarah Grosvenor. I wrote "The Murder of Sarah Grosvenor" at the height of the pandemic (during isolation) at a small desk next to the washing machine and dryer.
What made you decide to tackle writing as a career?
I've had several "careers" in my lifetime -- being a mom is the one about which I am most proud. Writing has been an important creative outlet for me and I find I express myself best through writing.
Which one of your books or characters is your favourite?
Rebecca Grosvenor means a lot to me. I love women who are warriors for the truth and for the good of others.
Which one of your books was the hardest to write and stretched you the most as a writer?
I wrote 2.5 manuscripts during the pandemic. I hadn't meant to publish this one first but the other completed manuscript still feels like it needs my attention. The unpublished manuscript has been a big challenge for me.
Who is your favourite author and book?
That is too hard to say; so many wonderful writers and wonderful books. I admire Colson Whitehead, Jacqueline Woodson, David Sedaris, Mary Oliver, Anne Lamott, and Paulette Jiles (among many others).
What book are you reading right now?
Cloud Cuckoo Land by Anthony Doerr
Where do you get your inspiration for your books?
People fascinate me. Everyone has a story that is just waiting to be told.
What do you enjoy doing in your spare time?
I like to cook, bake, read, garden, play tennis, and spend time with my family.
Do you have any new books in the works?
Yes, I'm working on two different manuscripts right now (both address generational trauma).