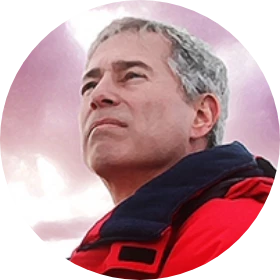 Follow
Bob Zeidman
Author
ABOUT THE AUTHOR
Bob Zeidman created the field of software forensics and founded Software Analysis and Forensic Engineering Corporation to develop and sell software forensics tools. He is the founder of Zeidman Consulting, an engineering consulting company that has worked on over 250 major litigations involving billions of dollars of disputed intellectual property. His cases have included
ConnectU v. Facebook
, on which the Oscar-winning movie
The Social Network
is based, and
Oracle v. Google
that went up to the U.S. Supreme Court. He is the inventor of the famous Silicon Valley Napkin on display at the Computer History Museum. He is also a high-stakes poker player, and his latest tech venture is Good Beat Poker, a new way to play and watch poker online. Bob writes about politics, society, and business for national magazines. His latest novel is
Animal Lab
, an update to George Orwell's Animal Farm.
Tell us a little bit about yourself, your hobbies and interests.
I'm an author, inventor, entrepreneur, philanthropist, and high-stakes poker player. I also write about politics, society, and business for national magazines.
When and why did you start writing books?
I started on my first novel when I was about 13 years old. It was handwritten on lined paper. I showed it to a girl who liked it, and we started dating. Despite my success in using my writing to meet girls, I grew disappointed that the story was going nowhere, and it bored me, so I threw it out. About 20 years later, I realized that the key is to outline my novels first, so they have a clear beginning, middle, and end. That way I can write chapters in a modular way, throwing out the ones that didn't fit, and thus craft a much better story.
What made you decide to tackle writing as a career?
It's one of my many careers. I love creating new worlds and new characters to populate them. I love having an impact on people. The best feeling is when someone tells me that my book influenced them in a meaningful way.
Which one of your books or characters is your favourite?
Can a parent choose his favorite child? Probably, but it's not polite to do so.
Which one of your books was the hardest to write and stretched you the most as a writer?
"Horror Flick" was my most difficult because it was my first full-length novel. It started as a short story. Years later I turned it into a novel but put it away because there were parts I didn't like. Years after that, at a writer's retreat, I pulled out the chapters I didn't like and rewrote them from scratch. They were completely different than the first versions. All that mattered was that I got from point A at the beginning to point B at the end of the chapter. What happened in between didn't matter. The overall novel was much better (and won a bunch of awards).
Who is your favourite author and book?
Probably "The Blue Knight" by Joseph Wambaugh. He's one of my favorite authors. He writes with amazing insight about police, not only because he was a career policeman, but because he knows how to describe the deep psychological effects of policework and the toll it takes on the individuals. I'd never read anything like his novels before. I'd never considered police to be anything other than superheroes, doing good work. "The Blue Knight" affected me so emotionally that I couldn't talk to people for a while. I was emotionally drained. The characters, and particularly the disturbing ending, had me reeling. My goal is to write something that brings out the same kind of emotions and introspection in others like he did for me.
What book are you reading right now?
I'm reading a lot of political, engineering, and business articles. Over the years, I read fewer books, because if I have that time to spare, I prefer to write novels rather than read them. I did recently finish "The Midnight House" by Alex Berenson. I consider him one of the greatest spy novelists of all time.
Where do you get your inspiration for your books?
Everywhere. I like to swim laps in my "magic pool" because I get great ideas out of nowhere. Usually current events trigger some strong emotional reaction that leads to inspiration for an invention, an article, or a novel.
What do you enjoy doing in your spare time?
Playing poker in tournaments. I've become obsessed with it. I've won a few major tournaments and played just about every world champion, beating many of them. In what other sport could I do this? It's like getting into a game with LeBron James. And sometimes beating him!
Do you have any new books in the works?
I finished a first draft of a business book but am waiting for the right time to release it. I outlined a screenplay for a poker caper movie—something like "Ocean's Eleven" but revolving around poker and casinos. It's based on the interesting and eccentric characters I've met in tournaments. And I'm deciding to combine my unpublished short stories into a collection. My wife says yes, but I'm on the fence about it.