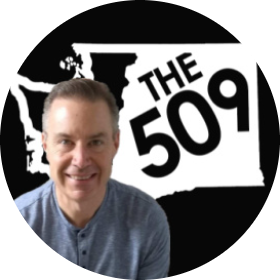 Follow
Colin Conway
Author
ABOUT THE AUTHOR
Colin Conway is the creator of the 509 Crime Stories, a series of novels set in Eastern Washington with revolving lead characters. They are standalone tales and can be read in any order.
He also created the Cozy Up series which pushes the envelope of the cozy genre. Libby Klein, author of the Poppy McAllister series, says Cozy Up to Death is "Not your grandma's cozy."
Colin co-authored the Charlie-316 series. The first novel in the series, Charlie-316, is a political/crime thriller that has been described as "riveting and compulsively readable," "the real deal," and "the ultimate ride-along."
He served in the U.S. Army and later was an officer of the Spokane Police Department. He's owned a laundromat, invested in a bar, and ran a karate school. Besides writing crime fiction, he is a commercial real estate broker.
Colin lives with his beautiful girlfriend, three wonderful children, and a codependent Vizsla that rules their world.