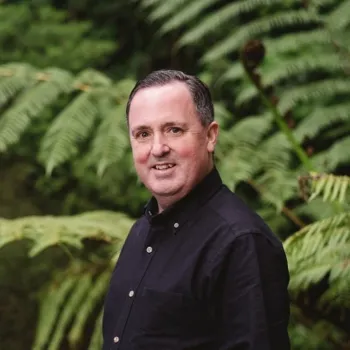 Follow
Christopher Miller
Author
ABOUT THE AUTHOR
Christopher had the great privilege of being born on Canada Day in Halifax, Nova Scotia in 1971. Growing up in a Navy family, he had the opportunity to live in a variety of cities across Canada and in the United Kingdom.
Christopher earned a BScH in Life Sciences from Queen's University in Kingston and went on to complete an MBA in Health Services Management from McMaster University in Hamilton where he was nominated Valedictorian for his graduating class.
Upon graduation from McMaster, Christopher moved to London, UK and began a career in the pharmaceutical industry. Following 1.5 years of sales experience in East London, Christopher joined the marketing team at Schering Health Care Ltd and had the good fortune to be product manager for their wide range of contraception products including Microgynon, Femodene, Mirena IUS and Levonelle, the UK's first over-the-counter emergency contraceptive pill.
Following marketing management roles with Invitrogen (biotechnology) and Pfizer (local marketing manager for Northern Ireland), Christopher and his family immigrated to New Zealand where he joined Results.com, a national business coaching company specialising in small business. Christopher managed a portfolio of up to 14 clients per week for a period of three years with Results. He then joined Gallup, a global management consultant company where as Senior Consultant, he managed all of Gallup's employee engagement and CliftonStrengths culture change programmes throughout New Zealand, while supporting Australia with a few selected clients.
In September 2017, Christopher set up his own coaching and mentoring practice where he supports small business owners, CliftonStrengths coaches and health care practices in their pursuit of exceptional businesses and lives.