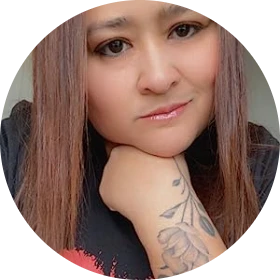 #Followers: 2
Follow
Dani René
Author
ABOUT THE AUTHOR
Dani is a USA Today Bestselling Author of dark and deviant romance with a seductive edge.
Originally from Cape Town, South Africa, she now lives in the UK where she explores old buildings and cemeteries while plotting her next book.
When she's not writing, she can be found binge-watching the latest TV series, or working on graphic design either for herself, or other indie authors.
She enjoys reading books about handsome villains and feisty heroines, mostly dark, always seductive, and sometimes depraved. She has a healthy addiction to tattoos, coffee, and ice cream.