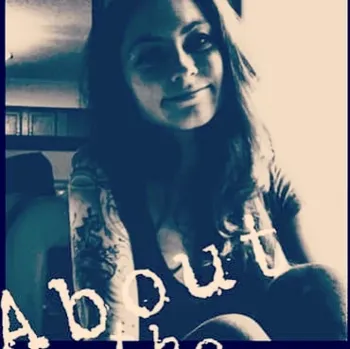 Follow
Emily Ryan
Author
ABOUT THE AUTHOR
My name is Emily Ryan, I am from Cleveland, Ohio, and I am trying to promote my new/first published book. The title is:
Punk Rock &Mental Illness Vol.1 A Love Story More Stable Than We Are
By Emily Ryan
Soft Cover ISBN: 9798670668736 Having a loud and noisy mind is the fire you need to write true honest and raw emotions into words that most can't even comprehend about themselves. This collection is compiled of Emily Ryan's unpublished works, such as poetry, song lyrics, excerpts from personal and professional journals, short stories, late-night thoughts, and hey, maybe a few mental breakdowns! All photography was also done by the author. She is either a total fucking lunatic or a genius, but I guess you get to decide. keywords: emily ryan, punk rock, mental illness, anxiety, depression, borderline personality disorder, bipolar, drugs, sex, alcohol, party, love, break up, memoir, journal, diary, lyrics, rage, angst, rebellion, poetry by Emily Ryan
Customer Reviews
☆☆☆☆☆☆☆☆☆☆5 out of 5 stars. Read reviews for Punk Rock and Mental Illness Vol. 1 A Love Story More Stable Than We Are5.02 ReviewsThis action will navigate to reviews.
https://www.amazon.com/Punk-Mental-Illness-Story-Stable/dp/B08JVKGQ75

https://www.barnesandnoble.com/w/punk-rock-and-mental-illness-vol-1-a-love-story-more-stable-than-we-are-emily-ryan/1137734441

Product Details
| | |
| --- | --- |
| ISBN-13: | 9798670668736 |
| Publisher: | Blurb, Inc. |
| Publication date: | 09/15/2020 |
| Pages: | 50 |