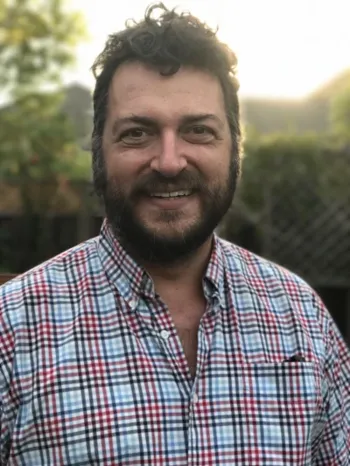 #Followers: 1
Follow
Erik Patterson
Author
ABOUT THE AUTHOR
Erik Patterson is an award-winning screenwriter, playwright, and writing teacher.
His play, One of the Nice Ones, earned the Los Angeles Drama Critics Circle Award. His theater work has been produced or developed by Playwrights' Arena, the Los Angeles Theatre Centre, Theatre of NOTE, the Evidence Room, The Actors' Gang, the Echo Theater Company, the Lark Play Development Center, Moving Arts, Black Dahlia, Naked Angels, the Mark Taper Forum, and New Group. His plays have been nominated for the Ovation Award, the Stage Raw Award, the LA Weekly Award, and the GLAAD Media Award.
His writing for TV has been recognized with the Humanitas Prize and the Writer's Guild Award, as well as two Emmy nominations. 
Erik is a graduate of Occidental College and the British American Drama Academy. He has developed a wealth of writing prompts through online "Sunday Sprints" that attract writers seeking community and inspiration to do their best work.