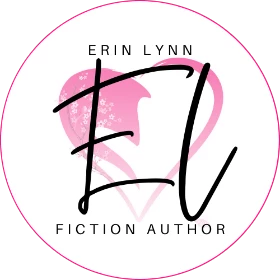 #Followers: 6
Follow
Erin Lynn
Author
ABOUT THE AUTHOR
I'm Erin Lynn, and I'm a fiction author from no-place-you've-ever-heard-of, Maine.
I inherited the trait of expressing myself most effectively via the written word from my mother, who is ReGina Welling, author of the "Psychic Seasons" and "Earthbound" series of novels. She's also the co-author of the "Ponderosa Pines" mysteries, the "Fate Weaver" series, the "Elder Witch" mysteries, and the "Haunted Everly After" mysteries.
After living in Syracuse, NY for 8 years, I decided to move back home to pursue my own dream of writing for a living--and it was the best decision I ever made.
My life is made complete by my two hilarious sons, my amazing boyfriend and partner in crime, and an ever-expanding collection of pets!
Follow me for unputdownable, romantic, sometimes paranormal, always cozy mysteries.