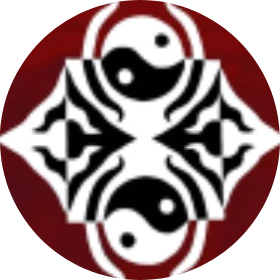 #Followers: 236
Follow
Evy Journey
Author
Tell us a little bit about yourself, your hobbies and interests.
When I don't write ( I have three blog sites), I do art in several media. At the moment, I'm continuing to explore digital art. I have travelled to foreign places many times. I've also gone cross-country more than once, the first time right after I started grad school.
When and why did you start writing books?
Counting novel-length research reports, theses, and dissertations as books, I'd say I started at the university. Why? They were required by my educational program and the jobs I had after. I kept going from there.
What made you decide to tackle writing as a career?
"Tackle" is an interesting, but possibly apt, word choice. Anyway, I think I just fell into it. Writing was a major part of my previous profession, during which I read fiction as an escape. I loved writing, so I switched from nonfiction, mostly academic-style writing, to fiction. It wasn't easy—I had to unlearn a writing style, learn a new one, and ditch a lot of words and revive new ones from my regular vocabulary.
Which one of your books or characters is your favourite?
I like them all about equally.
Which one of your books was the hardest to write and stretched you the most as a writer?
Every new book I write is the hardest at the time of writing. I try to raise the challenge from one book to the next. And I hope each one has pushed my fiction writing skills up a notch.
Who is your favourite author and book?
I've gone through a few. For now, no book has displaced All The Light We Cannot See by Anthony Doerr as my favorite. I've read it more than once, listened to it, and now it looks like I can also watch it as a Netflix limited series. The story is both heartbreaking and hopeful, and the prose is scintillating.
What book are you reading right now?
Two: A nonfiction book, Your Brain On Art. And I'm rereading Hernan Diaz's Trust.
Where do you get your inspiration for your books?
Life. And of course, the things that interest and inspire me—art, travel, food.
What do you enjoy doing in your spare time?
I do art and read. And I dream about resuming foreign travel.
Do you have any new books in the works?
I'm turning my blog posts on art, travel, and food plus new articles on those topics into a book. I had intended to make this a free companion book to The Golden Manuscripts, but life got in the way. I'm also doing some research to see if I should go back to historical fiction and write one inspired by two mid-19th-century artists.