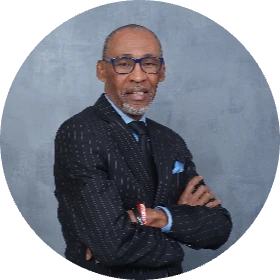 #Followers: 1
Follow
Frank E Legette III
Author
ABOUT THE AUTHOR
Frank E. Legette III is the author of the book The Art of Womanhood and advises women with life-altering techniques to change their lives.
Frank E. Legette, III has been privileged to be in pastoral ministry for 40 years. He currently is the pastor of the Grace Tabernacle Church in Norristown PA. However, it was in this capacity that his ministry for women, The Women's Empowerment HQ, was birthed into existence.
Pastor Legette is also a screenwriter, film director, & producer.
Because teaching is his #1 passion in life, Pastor Legette conducts several seminars and workshops, particularly for Christian women namely: "You Make Me Sick: The Nexus Between A Woman's Broken Heart & Life-threatening Illness & Disease," "When Love Is Not Enough," parts 1, 2 & 3, and "From Love To Loving."
His mission in life is to help Christian women, both single and married, achieve the love they desire, deserve, and have dreamed of since they were little girls.