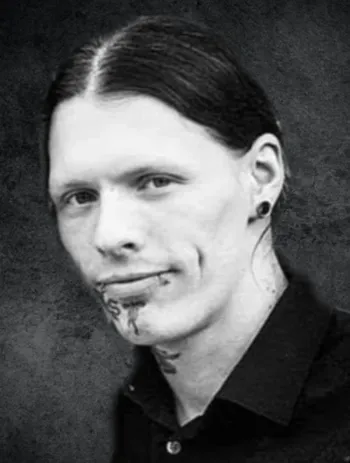 #Followers: 4
Follow
Jack Clubb
Author
ABOUT THE AUTHOR
Jack Clubb is the author of Obscure Reflections at Dawn and Promises Decay & Other Monstrosities. Besides writing horror and dark fantasy, he is an award-winning tattoo artist. While attending Denver, Colorado's first annual tattoo convention, he won best of show on the very first day. Jack lives in granite City, Illinois.
Tell us a little bit about yourself, your hobbies and interests.
My names Jack Clubb and I am a professional artist. I spend every moment I'm not working, writing. I enjoy oil painting and listening to music as well.
When and why did you start writing books?
I started writing about two years ago and it all began because I had a lot to say, but didn't know how to say it. I was involved in a project in a metal band where I was compiling lots of research and sort of conditioned myself to sit for long periods of concentration. Shortly thereafter, I wrote the plot for my first book Obscure Reflections at Dawn. As soon as I was done with the first project I wrote the entire book and I've been writing everyday since.
What made you decide to tackle writing as a career?
My love for the art of storytelling. I want to build a vast catalogue of my works.
Which one of your books or characters is your favourite?
Now that's a hard one but I would have to say Jessica Floyd from my newest collection. I'm going to quote the great Emily Dickinson, "One need not be a chamber to be haunted." It seems that some things, follow us.
Which one of your books was the hardest to write and stretched you the most as a writer?
My recent book Promises Decay & Other Monstrosities i feel I sacrificed a lot for and compared to my other book it's over twice as long.
Who is your favourite author and book?
Tanith Lee: The secret book of Paradys, I and II. It's a book of story's by the late author and my favorite one in particular is called Malice in Saffron. Though, nevertheless, it's an acquired taste and is very dark and beautiful in its content and should be digested with care.
What book are you reading right now?
I am reading an art book about the baroque artist Vermeer and a fiction called, 'The Marriage of Heaven and Hell' by William Blake.
Where do you get your inspiration for your books?
I draw inspiration from everyday life. I think it was Alfred Hitchcock that said, "one need only look around and see that the horror, is reality. I like to look beyond the strange happenings of it all and peer at the underlying cause of the high strangeness. Then, that's where I begin find pieces of myself to reflect upon.
What do you enjoy doing in your spare time?
Research for my story's. Listening to music and doing artwork. However, it all in some way contributes a part to my writing, I get heavily immersed. It's part of my process.
Do you have any new books in the works?
Yes, I am working on a new novel called The Ravening which should be done by the end of summer. Thank you for your time.