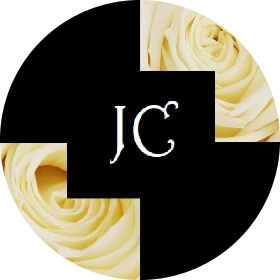 #Followers: 9
Follow
JC Compton
Author
ABOUT THE AUTHOR
JC is the French-American and non-binary author of fantasy, dark fantasy, and romance novels. A world traveler who has lived in several countries, JC enjoys diversity and intercultural exchange. JC particularly likes the elegance of the Victorian era as a background for their novels, and likes to portray unique characters who do not follow the same path as everyone else. Love and adventure must go hand in hand in all of JC's novels - live life with passion or not at all!

Tell us a little bit about yourself, your hobbies and interests.
I'm a French-American, non-binary author. Apart from writing, I love learning foreign languages (I am fluent in French, Japanese, and speak fairly good Spanish), traveling and meeting people from other cultures, and cooking.
When and why did you start writing books?
I wrote my first short story in elementary school. I grew up in a very small, isolated town, a place where nothing ever happens (ever severe weather is extremely rare), so I guess I felt the need to fill the world around me with fantastic tales and creatures, which I found in books.
What made you decide to tackle writing as a career?
When I have an idea, I need to express it, and writing books is a condensed way of sharing millions of thoughts and ideas with a single person, in the intimate setting of them reading a book. I write to connect with my special readers.
Which one of your books or characters is your favourite?
They're all my favorites depending on the time of year. In the winter, I like to re-read my Undertakers Inc. series, and in the summer my Mechaniek series. Fragmented Silence is a book for the days when I feel extremely introverted, Servant With Fangs on the contrary is a book for my extroverted days.
Which one of your books was the hardest to write and stretched you the most as a writer?
Undertakers Inc. was difficult to write because it's a vampire story and they can quickly become cliche. At first, Tim and Cyril's romance was supposed to be a side plot, but then I thought if I was Tim and I had someone I loved that much, they would be the one I would fight for. So the story became about them fighting to live free. Their 'forbidden' love in the vampire world (because Cyril is owned by another) is a metaphor for the discrimination LGBT people still face.
Who is your favourite author and book?
I have a special relationship with Anne Rice. When I was in my early twenties, her books somehow gave me the confidence to complete my first novel. I wrote her on social media and she encouraged me, like she always encouraged new authors. My favorite book of hers in The Vampire Armand. Humphrey in my stories was partly inspired from Armand in the Interview With The Vampire movie.
What book are you reading right now?
I'm challenging myself to read or re-read the classics, so next on my list is The Iliad.
Where do you get your inspiration for your books?
My basic inspiration comes from voyages and people I have met around the world, other cultures and ways of seeing the world, which is why I always have a very diverse cast in my stories and intercultural relationships. I also need music that matches the character or scene I'm writing.
What do you enjoy doing in your spare time?
Reading, cooking, and recently bodybuilding.
Do you have any new books in the works?
I am currently working on a new series set in the vampire world, but featuring many different creatures of the underworld.