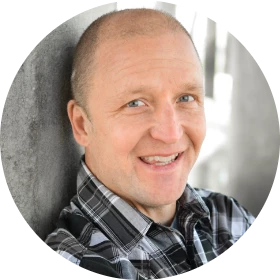 #Followers: 1
Follow
Jeffrey L Kohanek
Author
ABOUT THE AUTHOR
I love fantasy, adventure, and magic. More than that, I adore my readers.
My books are written to entertain -- fantasy adventures filled with compelling characters, spectacular magic, thrilling action, constant intrigue, and a sense of discovery. I equate them to the "Marvel Movie" version of fiction, intended to be a fun escape.
I would love to have you join me and my quirky characters for one outrageous adventure after another. With over a million published words, my author journey has just begun.
Best wishes,
Jeff
_________________________________
Jeffrey L. Kohanek grew up in rural Minnesota where comic books sparked his young imagination, inspiring fantasies of heroes with super-powers saving the day. His tastes later evolved to fantasy epics featuring unlikely heroes overcoming impossible odds to save worlds born from the writer's imagination.
Now residing in southern California, Jeff uses that imagination to weave tales of engaging characters caught in fantastic plots to inspire young adults and the child within us all.
_________________________________
"Would you like FREE books and access to exclusive content? Join my author newsletter, which frequently includes special offers and inside info on my books.
Join at www.JeffreyLKohanek.com and download a free eBook today." -Jeff
"I LOVE to hear from readers and fans. Connect with me through email or social media."
Email - author@JeffreyLKohanek.com
Facebook - /JeffreyLKohanek
Books by Jeffrey L Kohanek