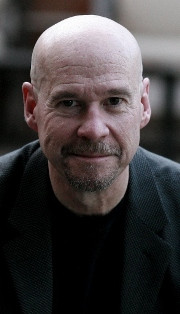 #Followers: 2
Follow
Jim Lively
Author
ABOUT THE AUTHOR
Jim Lively is currently the Artist and Curator at Martsolf Lively Contemporary in Richardson, Texas. After practicing law for many years, Jim decided to pursue his passion full time as a visual artist, film maker and author. He received the 2016 Merrimack Media Outstanding Writer Award for his second novel, Punitive Damages. Choking on the Splinters is the third novel in a trilogy. Surreal Absurdity, a Global Book Bronze Award winner is a sequel to his novel, Aberrant Behavior.
His artwork and art films have been recognized in numerous juried competitions, publications and film festivals. He has exhibited his artwork in several group and solo exhibitions across North America and Europe.
Fourteen of Jim's films have been selected to various film festivals around the world. His art film, The Soul of Vinyl, Abbey Road Side 2. screened at the 2016 New York City Independent Film Festival. Jim's film, The Case of the Deranged Sommelier won Best Experimental Film in the 2016 Directors Circle of Shorts Film Festival and the 2017 Lion's Head Film Festival. His film, Still Mad as Hell screened at the 2017 New York City Independent Film Festival. His latest film, It's Gonna Disappear screened at the 2021 New York Flash Film Festival.
Jim's education includes a Bachelor of Arts from The University of Texas at Austin, a Juris Doctor from Southern Methodist University in Dallas and Level One Wine Sommelier Certification from the International Wine and Spirits Guild.