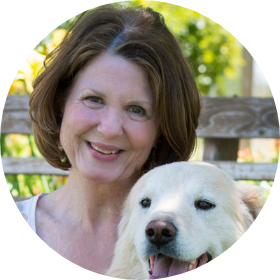 #Followers: 133
Follow
Joan Merriam
Author
ABOUT THE AUTHOR
As a graduate intern at a Sacramento CBS-affiliate television station, Joan became involved in the story that would ultimately form the basis for her nonfiction book, Little Girl Lost: A True Story of Shattered Innocence & Murder, which sold over 400,000 copies worldwide. She has authored feature articles, commentaries, profiles, and columns which have appeared in dozens of national and regional magazines and newspapers. Among them are AARP Magazine, Sacramento Magazine, Sierra Heritage, the Sacramento Bee, and Vidura: The Press Institute of India Mass Media Magazine. Joan has been the recipient of awards from the Society of Professional Journalists as well as Writer's Digest magazine; in 2021, she received an Honorable Mention from the New Millennium Awards for her article, "Whispers of a Forgotten Plague." She has also been honored with dozens of awards for her civic work, including the Paul Harris Award from Rotary International for community service. An avid dog-lover, she writes
Tell us a little bit about yourself, your hobbies and interests.
As you can see from my photo, I love dogs. Golden Retrievers especially. The dog in the photo is Joey, who I adopted in 2015 from Homeward Bound Golden Retriever Rescue here in northern California. He's my 4th rescue golden, and a registered therapy dog. A 3rd-generation Californian, I live in the low mountains of the Sierra Nevada in the northern part of the state. In addition to dogs, my great loves include gardening, hiking, and teaching: I teach Communication Studies at a community college. As a writer, I'm the author of a full-length nonfiction book, "Little Girl Lost: A True Story of Shattered Innocence & Murder," first published in 1992, and that's sold over 400,000 copies worldwide. It's now out of print, but it can often be found used on a number of sites such as Amazon and in used-book stores. I've also written for a number of national, regional, and local magazines and newspapers; currently, I write two newspaper columns--"Casey's Corner" and "Speaking of Pets--focused on life with pets, that's syndicated in newspapers in California and Colorado. I've received several awards for my articles, including from the Society of Professional Journalists and Writer's Digest magazine. "A Just Reckoning" is my first novel, and the first book in a series of Tess Alexander mysteries. I will be publishing "A Fine Oblivion" later this year on Amazon.
When and why did you start writing books?
I fell into it accidentally when working as an intern at a Sacramento television station: a terrible murder was committed by 2 teenage girls in my small home town about 30 miles from the city, and I was assigned to help cover the trial. Throughout the whole proceeding, I was plagued with a recurrent thought: kids don't do things like this for no reason at all. I've always had an insatiable curiosity, always needed to find the answer to "Why?"--so I began looking into the lives of these 2 girls to see if I could find a clue. That journey, and my discoveries during it, led to the creation of my first book, "Little Girl Lost: A True Story of Shattered Innocence & Murder."
What made you decide to tackle writing as a career?
I've always loved to write, even when I was in non-writing careers. When I went back to college to get my Master's degree in Communications, I'd planned to go into public relations...but my involvement in the murder case changed my focus. I knew I simply HAD to write that book, to help people understand the horrific impact of child abuse on the lives of our children. Right now I'm a 2-career woman: I'm a writer, and a college instructor.
Which one of your books or characters is your favourite?
Because my first book was non-fiction and focused on a really dark subject, I can't say I had any favorite characters--they were all real people, and many of them were pretty dark in and of themselves. With this book, I'm really enjoying my protagonist Tess Alexander: she's driven, focused on making a difference in the world, and overall, a pretty tough broad!
Which one of your books was the hardest to write and stretched you the most as a writer?
Without a doubt, "Little Girl Lost" was the hardest: it took me 8 years to finish, involved a subject--child abuse--that touched my own life personally, and I was forced to confront and deal with my own inner fears, demons, and crippling insecurities. Writing that book literally changed my life and pushed me in directions I never could have imagined myself going.
Who is your favourite author and book?
Dean Koontz is my real favorite, partly because I love horror novels, but mostly because he has a truly elegant style and digs deep into the human condition even while he's entertaining--and sometimes scaring the pants off!--his readers. I honestly can't name a favorite book of his, although I love the "Odd Thomas" series.
What book are you reading right now?
Oh, dear...I'm afraid that with my teaching schedule and getting "A Just Reckoning" off the ground, I just haven't had time to do any pleasure reading. Wait until summer!
Where do you get your inspiration for your books?
Oftentimes, I take a walk in the woods with Joey and just quiet my mind, allowing nature to flow in and around me, and the thoughts to flow. Some of them I just let pass me by, but once in a while something good will take hold of me and won't let go.
What do you enjoy doing in your spare time?
I'm an inveterate gardener, and love to experiment with new plants and flowers in my huge garden area. I also have a good-sized orchard and rose garden, as well as a separate vegetable garden that produces enough for me to keep my neighbors stocked with veggies and berries all summer long. Another of my loves is walking and hiking, either in my nearby forest-lands or the Sierra. The mountains bring me great peace, and I'm so fortunate to live in them.
Do you have any new books in the works?
I'm working on the 2nd book in the Tess Alexander mystery series, "A Fine Oblivion." I hope to have it published by mid-2021. I also have a work of literary fiction, "Broken in Different Places," that I've been tinkering with and polishing, and that I'd love to get published in 201 as well.