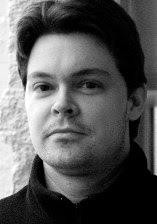 #Followers: 3
Follow
John Gorman
Author
ABOUT THE AUTHOR
John's stories have appeared in over 50 journals worldwide. He mostly writes Sci-Fi/Fantasy Adventure. He is the creator and author of the Humorous Epic Fantasy (Nebilon Series). He is the author of the novels The Acolyte And The Amulet, Quest For The Hope Box, Beyond The Vicious Vortex, From Here To Burmidia, Shades of Luz, and Disposable Heroes. Currently, he is working on the 4th book of his Nebilon Series. John lives in Astoria, NY with his wife and daughter. He earned his MFA in Creative Writing at Pacific University in Forest Grove, Oregon.
Tell us a little bit about yourself, your hobbies and interests.
I'm only child who never really grew up. Now I'm a dad who has still yet to grow up fully, but I'm enjoying every minute of it. I've got too many hobbies to name, but I will tell you about a couple of them. I've got a pretty decent stamp collection and a small trove of Marvel Comics.
When and why did you start writing books?
I started writing stories back in kindergarten. Most were about ferocious beasts, knights, and brave explorers. My artwork was pretty crummy, but I wrote pretty good stories. I guess those tropes have stayed with me to this day. I still enjoy writing fantasy/adventure, but now I've added a bit of humor into the mix.
What made you decide to tackle writing as a career?
I think it's because I want to play for a living. I mean, I want to stay as close to my young self's dream. Writing is hard work. The end product is great, but it takes a lot of time and effort. When I complete a book, I feel like I've accomplished something. I also want people to share the joy I have writing my adventures.
Which one of your books or characters is your favourite?
Luma is my favorite character. She is the protagonist of my Nebilon Series. She has telepathic powers that are off-the-charts, and she is learning how to become a dragonrider.
Which one of your books was the hardest to write and stretched you the most as a writer?
The first book of my Nebilon Series, The Acolyte And The Amulet.
Who is your favourite author and book?
Terry Pratchett. I love Going Postal, The Light Fantastic, and Mort Kurt Vonnegut's books. I'm nuts about The Sirens of Titan, Welcome To The Monkey House
What book are you reading right now?
I'm rereading Terry Brook's "Magic Kingdom For Sale."
Where do you get your inspiration for your books?
From rereading too fantasy adventures and comic books
What do you enjoy doing in your spare time?
Walking my dog and playing with my action figures.
Do you have any new books in the works?
Yes. Book 3 of my Nebilon Series will be out in the next few weeks.