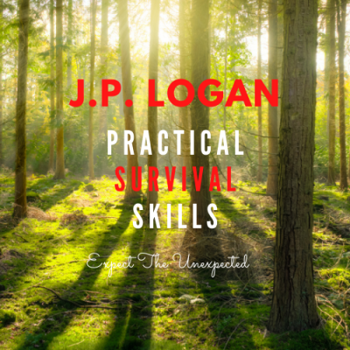 #Followers: 2
Follow
J.P. Logan
Author
ABOUT THE AUTHOR
Ex-military serviceman, J.P. Logan, is the author of the Practical Survival Skills series.
With a lifetime's experience in the army, J.P. has extensive training in survival skills and has frequently been called to put them to the test in stressful situations. His work translates these skills to the page, resulting in clear theory and practical applications.
Having discovered a passion for wilderness survival during his army days, J.P. has worked tirelessly to help others prepare for the unexpected. He is a certified wilderness first-aid responder, and the founder of the Wilderness Survival Community Center, where he teaches outdoor survival and leads seminars on utilizing the natural medicine provided by the planet.
Having had his own extensive survival skills challenged and put to the test in high-stress situations, J.P. is adamant about the importance of learning survival tactics in the modern world. He lives by the motto, Expect the unexpected… because no matter how comfortable you are right now, you never know what's waiting for you around the corner.
J.P. lives with his wife and two children, with whom he loves to spend time outdoors hiking and camping. He's a health and fitness enthusiast and an avid fisherman and loves nothing more than being outside in nature putting his survival skills to good use.